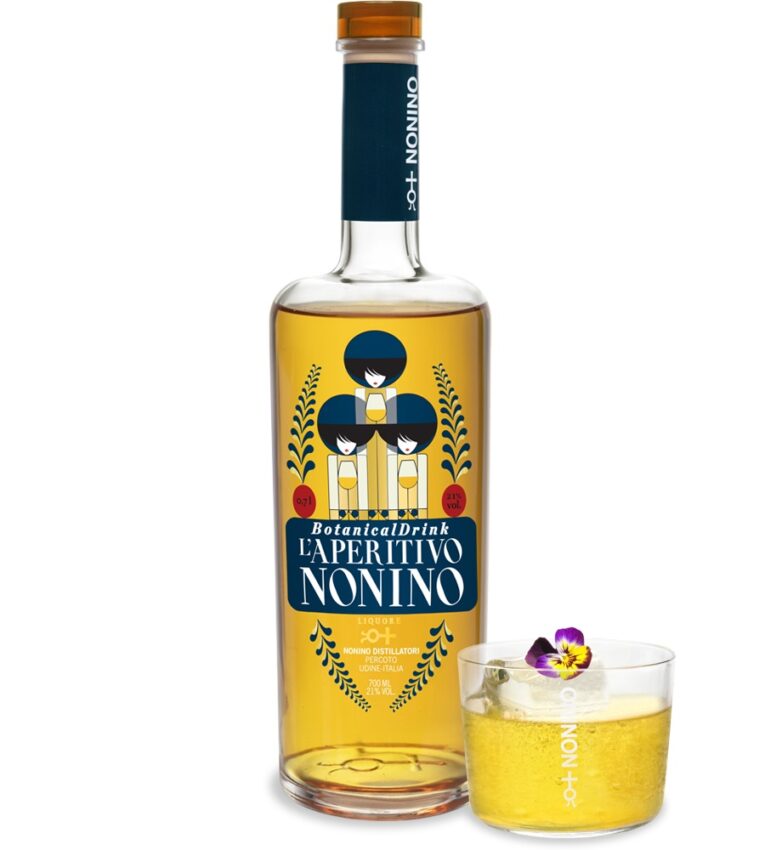 Cocktail
---
Giallo
---
Mattia Pastori
 Yellow, the Highball drink by Mattia Pastori is a fresh cocktail, light and easy to prepare. The fruity and citrous notes of L'Aperitivo Nonino BotanicalDrink blend with the floral notes of the soda with elder flowers and is enriched with the spice and lemongrass notes of the Nonino GingerSpirit. A fragrant and thirst-quenching cocktail, the perfect Aperitivo to be sipped on sunny days.
Ingredients
---
5 cl. L'Aperitivo Nonino BotanicalDrink
0.5 cl. Nonino GingerSpirit
10 cl. "elderflowers" tonic water
How to
---
Pour into a tumbler with an ice ball or cube L'Aperitivo Nonino BotanicalDrink, the Nonino GingerSpirit and add the elderflower tonic water. Stir with a bar-spoon and decorate with some edible flowers or a small slice of fresh ginger.