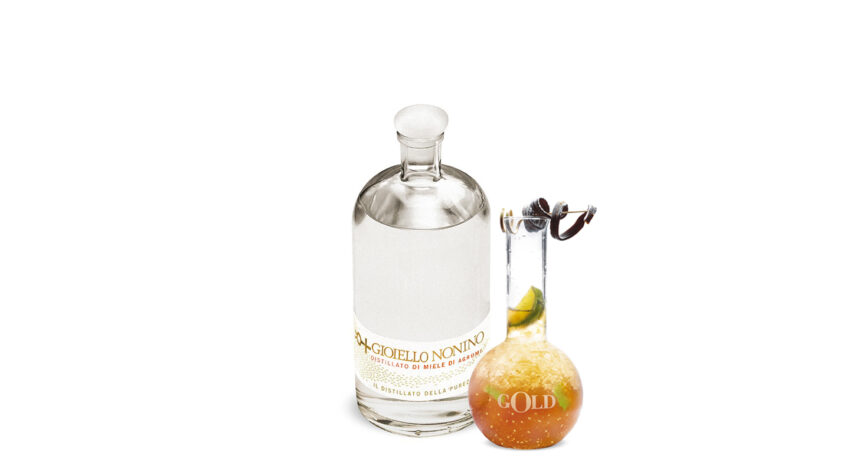 Cocktail
---
Gold
---
Team Mixology, Cocktail Bar GOLD, Milan - Italy
The aromatic intensity and the Mediterranean fragrances of GIOIELLO® – Distillate of Citrus Fruit Honey burst out in this refined cocktail, made precious by 24 carat gold dust, which bears the name of the place where it was born: the Cocktail Bar GOLD in Milan.
Ingredients
---
5 cl GIOIELLO® Nonino Citrus fruit honey Distillate
6 fresh lime wedges
1 sprig of fresh coriander
2 cl liquid cane sugar / 24 carat gold dust
0,5 cl Opal Nera
How to
---
Squeeze the lime wedges and put them into the Nonino hand-blown bottle together with the other ingredients.
Add crushed ice to half fill the hand-blown bottle, stir until everything is well mixed and finish filling the bottle up to the brim with crushed ice.
Garnish with a lime wedge and a licorice root wheel.