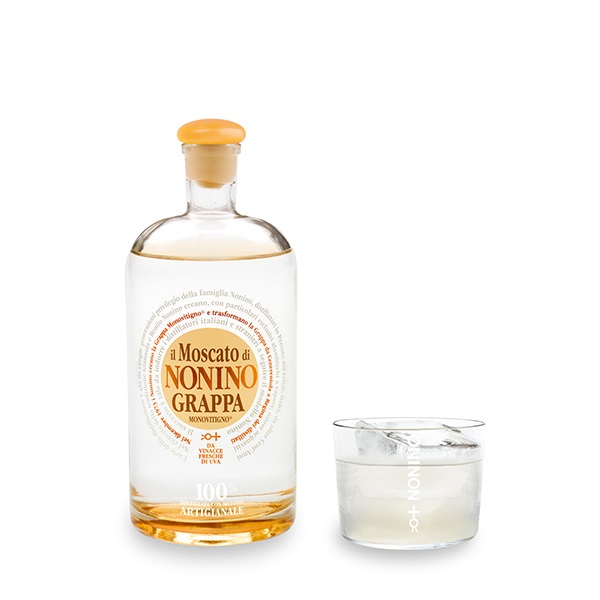 Cocktail
---
Jasmine Gimlet
---
Monica Berg
Jasmine Gimlet is a cocktail with Grappa Nonino Monovitigno® Moscato created by the star of international mixology, Monica Berg. A twist of the Gimlet, which enhances with jasmine the floral notes of the true star of the drink, Grappa Nonino Monovitigno® Moscato. This cocktail, like all well made cocktails with grappa, is a kind of "gradual introduction" to grappa, it allows you to appreciate its flavor profile, at a more delicate alcoholic content.
Ingredients
---
30ml Grappa Nonino Monovitigno® Moscato
15ml Tio Pepe Sherry
15ml Muyu Jasmine Verte
15ml ēe Cordial
25ml Filtered Water
2.5ml fresh lime
ice cube
How to
---
Put all the ingredients in a shaker with ice, stir with a bar-spoon and then pour the cocktail – holding the ice with a strainer – into a low tumbler with an ice cube.