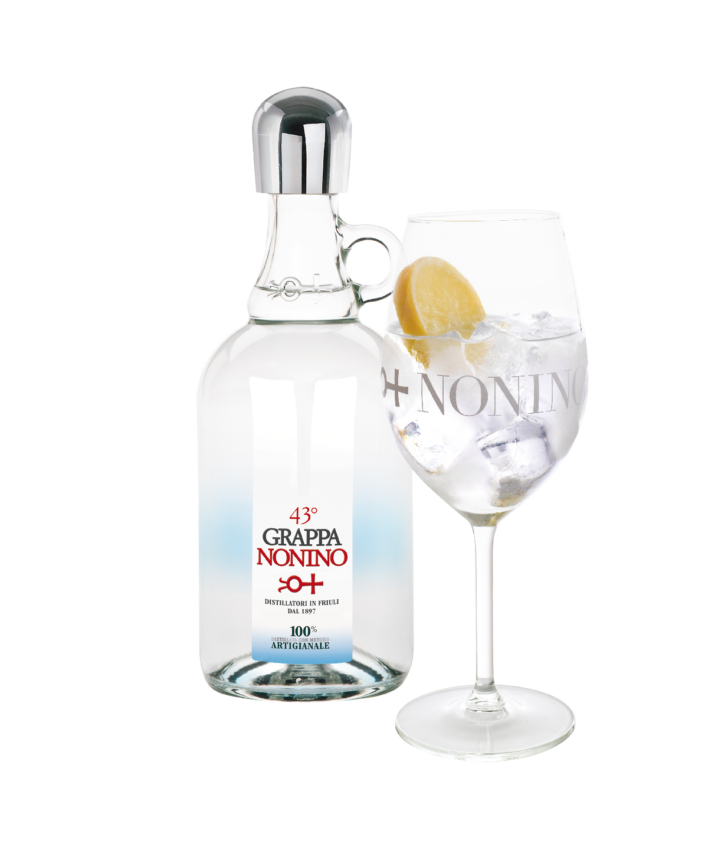 Cocktail
---
NoninoTonic® Amazzonico
---
P(our) Alex Kratena, Ryan Chetiyawardana, Jim Meehan, Simone Caporale, Monica Berg, Joerg Meyer e Xavier Padovani
A fresh long drink based on Grappa Nonino, thirst quenching and easy to prepare. The flavors of Nonino 43° are softened and exalted by the tonic water, making this cocktail perfect for all occasions.
Ingredients
---
3 cl Grappa Nonino 43°/ 41°/ 50°
12,5 cl Tonic Water
1,5cl Cordiale Amazzonico homemade by P(our) team
Lemon
Ice
How to
---
Put 5/6 ice cubes in a cocktail glass, add the Grappa Nonino, the Tonic Water,
a spray of lemon juice and stir.
Garnish with a slice of lemon.