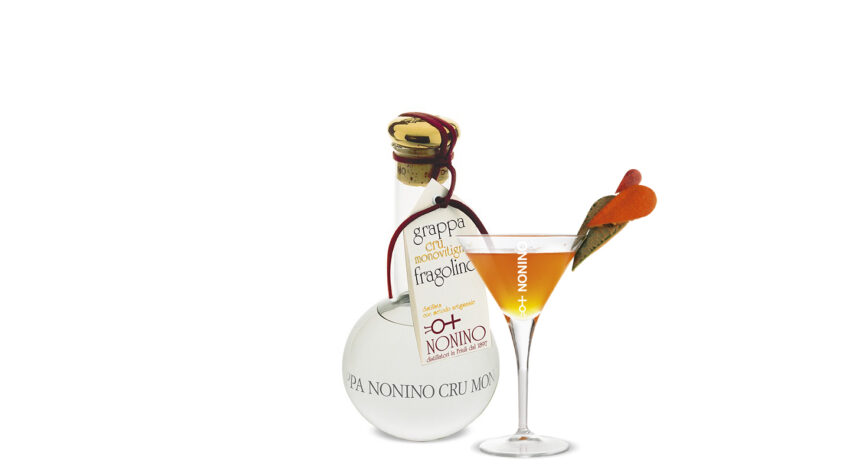 Cocktail
---
Passion Nonino
---
Barman Mirko Falconi, Gritti Hotel, Venice - Italy
With this soft and sensual cocktail, with the extraordinary scent of blueberry and soft fruit of ÙE® Nonino Monovitigno®
Fragolino, Mirko Falconi of the Gritti Hotel in Venice obtained the victory of the Nonino Competition UKBG 2008 (The United Kingdom's Bartender's Guild).
Ingredients
---
3 cl Grappa Nonino Cru Monovitigno® Fragolino
1,5 cl white Cinzano / 0,5cl Aperol
1 cl passion fruit juice
1 cl rose syrup
How to
---
Shake all the ingredients except for the Grappa.
Once shaked, pour in a mixing glass, add ice and the Grappa.
Stir slowly and serve in a chilled cocktail glass.
Decorate with peels of apple, melon and pumpkin.