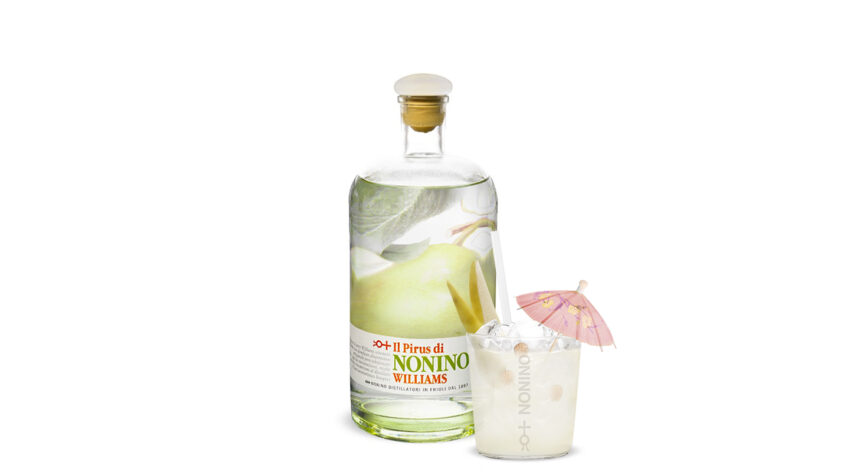 Cocktail
---
Tiki Pirus
---
International Bartender of the Year Simone Caporale – Artesian Bar – Londra – UK
Pirus® Nonino 100% Italian first choice Williams Pear Distillate, with its intense aromatic character, gives this cocktail a wide range of tastes. Tiki Pirus is created by Simone Caporale to combine the formula of a classic Tiki cocktail with the Nonino distillate. An innovative cocktail, perfect for all occasions.
Ingredients
---
3cl Pirus® Nonino 100% Val Venosta Williams Pear Distillate
2cl triple sec
1,5cl orgeat
2cl lime
Ice
How to
---
Put all ingredients into the shaker, add ice cube and shake until the shaker will be cold and frozen. Pour the cocktail into a cocktail glass full of crushed ice.
Decorate with a straw, a slice of pear and a cocktail umbrella.