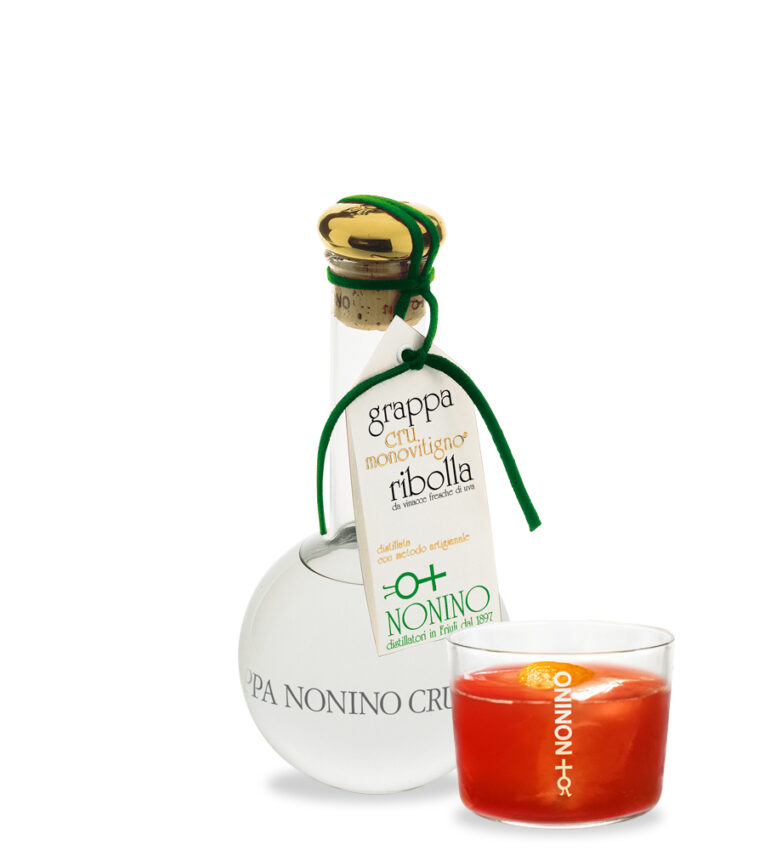 Cocktail
---
Blood Orange
---
Monica Berg and Alex Kratena - Tayēr Elementary
Blood Orange, the cocktail created at Tayēr Elementary, the innovative bar opened in London by the most famous couple of mixology, Monica Berg and Alex Kratena, it is bitter and enveloping. The fresh and floral notes of Grappa Cru Monovitigno® Ribolla Gialla create a delicious contrast with the slightly acid taste of the blood orange and the bitter.
Ingredients
---
Grappa Nonino Cru Monovitigno® Ribolla Gialla
MUZ Vermouth
Blood Orange
Campari
Gonzalez Byass Viña AB Amontillado Sherry
How to
---
Put all the ingredients in a shaker with ice, shake and then, holding the ice with a strainer, pour the cocktail in a low tumbler with an ice cube.