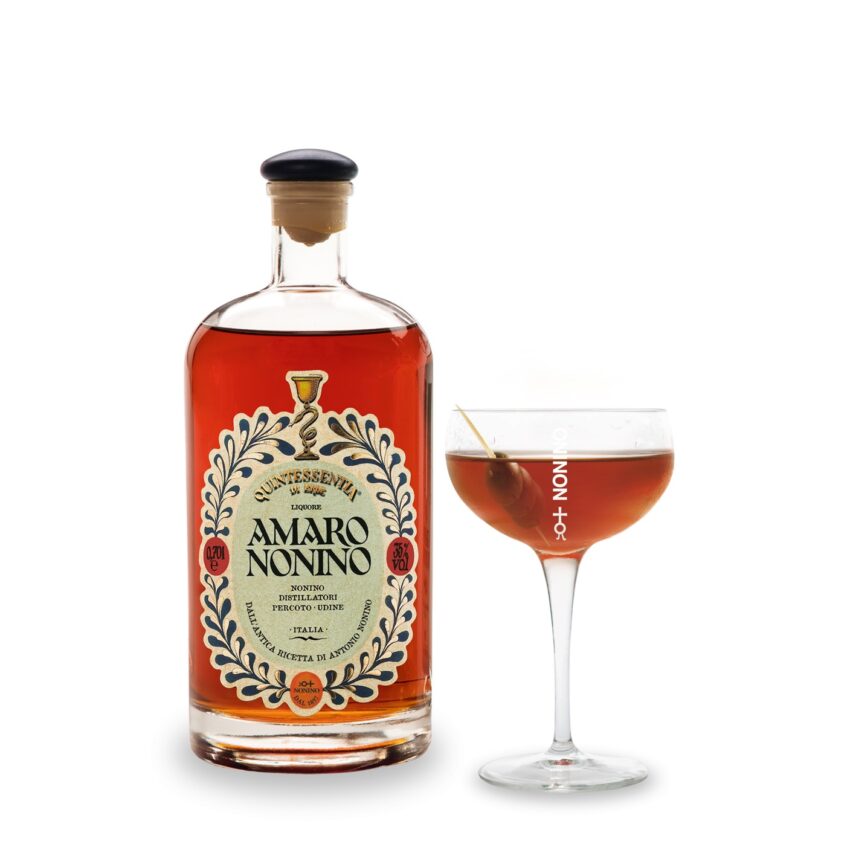 Cocktail
---
Catcher in the Rye
---
Marian Gadzewski
Catcher in the Rye is a variation of the Manhattan with Amaro Nonino Quintessentia ® created in Le Lion Bar in Hamburg, considered one of the best cocktail bars in Germany,by Marian Gadzewski.
Ingredients
---
20 ml Amaro Nonino Quintessentia
50 ml Wild Turkey 101 Rye
20 ml Dubonnet
2 Dash Absinthe
cherries as a garnish
How to
---
Add all the ingredients into a mixing glass with ice, and stir until well-chilled. Strain into a chilled coupe. Garnish with cherries.