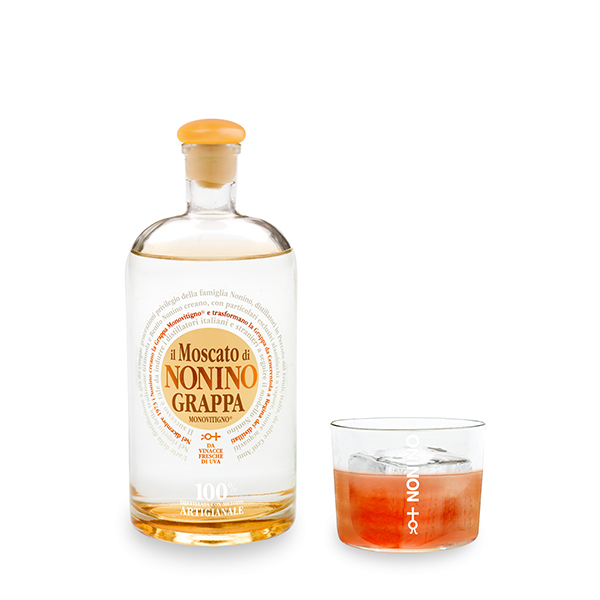 Cocktail
---
Chinotto Negroni
---
Monica Berg
Chinotto Negroni is a cocktail with Grappa Nonino Monovitigno® Moscato created by international mixology star Monica Berg. This twist on the Negroni was created with the idea of making a drink that respects local ingredients while breaking the schemes of classic cocktail recipes. Because if you stop thinking about the Negroni as an equal parts drink with gin, bitter and vermouth, but instead you start seeing it as an alcoholic, rich and bitter sweet cocktail on the rocks, then a Negroni can become many things, giving endless new possibilities to both the bartender and also to the Reason … And who might ever come to Italy and not want to try a Negroni that with its ingredients represents all that is Italy itself?
Ingredients
---
15ml Grappa Nonino Monovitigno® Moscato
15ml Campari
15ml Muyu Chinotto Nero
20ml Noilly Prat Original Dry Vermouth
20ml Martini Rosso
15ml Filtered Water
Ice cube
How to
---
Put all ingredients into a shaker with ice, stir with a bar-spoon then pour the cocktail – holding the ice with a strainer – into a low tumbler with an ice cube.