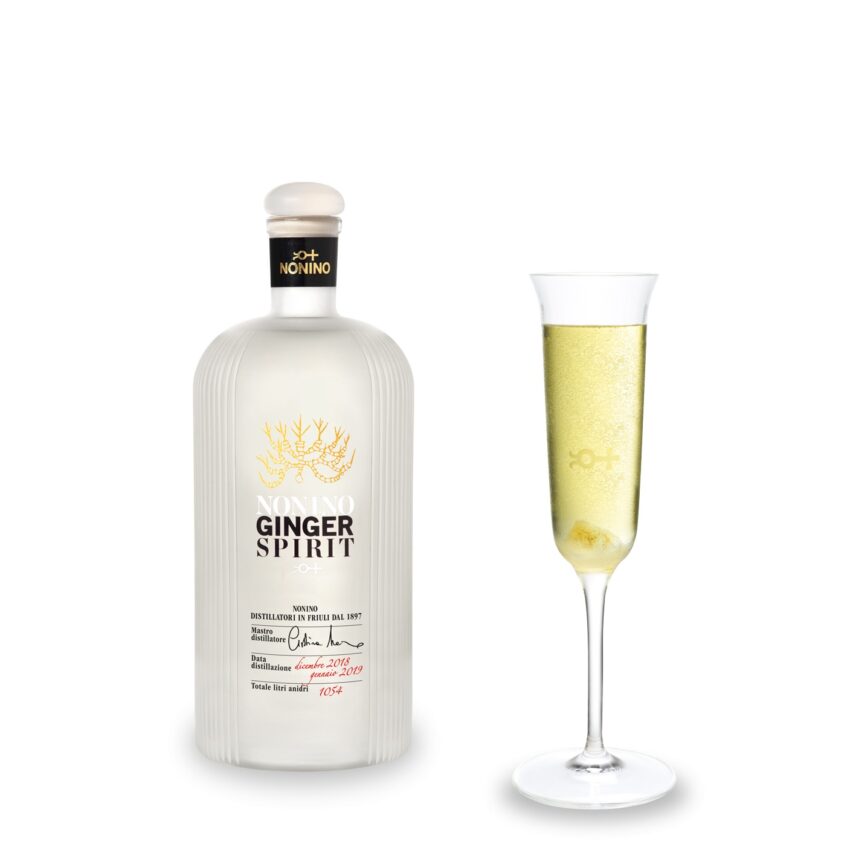 Cocktail
---
Ginger Cuvée
---
Agostino Perrone, Connaught Bar London
Ginger Cuvée is the cocktail with Nonino GingerSpirit created by Agostino Perrone.
Ginger Cuvée, conceived for the Christmas Menu of the Connaught Bar London, awarded as the Best Bar in the World, is a cocktail that turns into a liquid form the philosophy of the "fine drinking experience". A cocktail that puts together the emotions of the Christmas festivities, it joins the fresh and spicy notes of the Nonino GingerSpirit with the warm winter spices typical of whisky, which mix and combine thanks to the sparkling touch of champagne.
Ingredients
---
20ml Glenfiddich Gran Cru Whisky
20ml Riesling Belsazar Vermouth
5ml Nonino GingerSpirit
10ml sugar syrup
3 drops of Hendrick Absinth
45ml Laurent Perrier Champagne
Wild Carrot essence
How to
---
Mix all the ingredients with ice and with a strain pour them in a flute. Garnish with a candied ginger cube and spray with Wild Carrot essence.