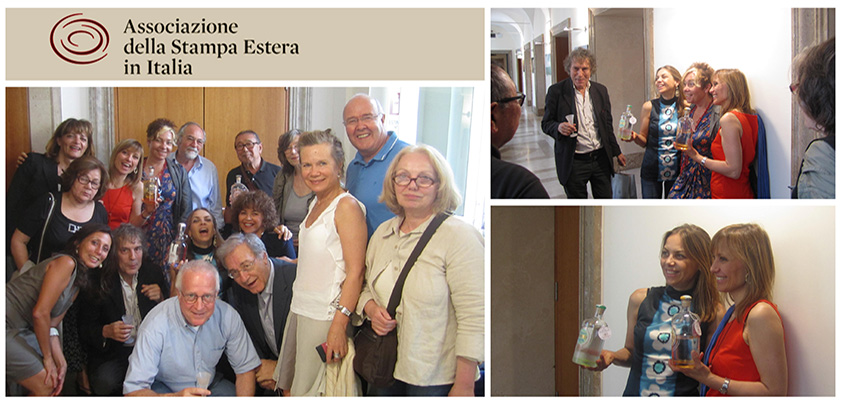 A coffee with the Noninos
Great success of the NONINOTONIC® and Grappa Nonino at the Foreign Press Association of Rome where, on Thursday 18th, it was presented to more than 22 reporters of the most important world's newspapers in Italy.
Maarten Van Aalderen, the President of the Foreign Press Association, gave the regards of the Association together with Tobias Piller, the economy correspondent of the prestigious Frankfurter Allgemeine Zeitung, who remembered his meeting with the Nonino Family in 2000, when Grappa Nonino was exhibited in the world's temple of jewels: at Bulgari's in via dei Condotti in Rome.
Special thanks to Alfredo Tesio of the Gruppo del Gusto who organized the event wonderfully.