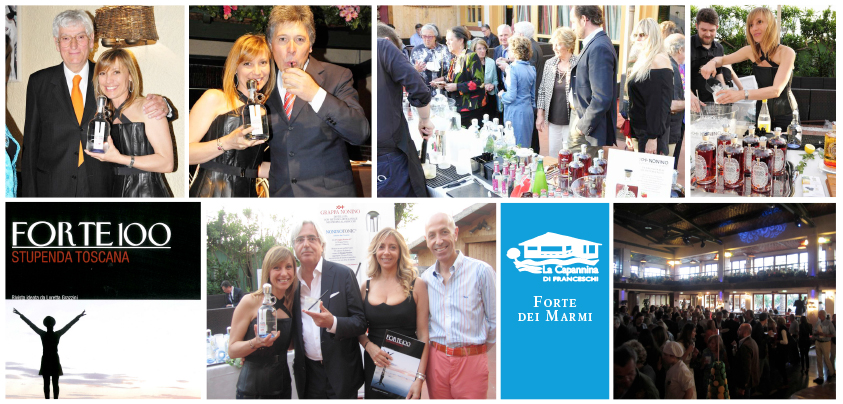 Capannina of Forte dei Marmi: HERE IS THE PARTY!!!
More than 700 guests gathered at the Capannina of Forte dei Marmi for the exclusive debut cocktail party of FORTE100, a magazine for the lovers of Italian luxury an event attended by the personalities of reference of Versilia: Gherardo Guidi, Princess Patricia of Habsburg-Lorraine, the Mayor Buratti, Loretta Grazzini, Wuilma Battagli, Marquis Giuseppe Ferrajoli di Filacciano, Laura Carrà, the grand-daughter of the famous painter, Bona Frescobaldi, Claudia Pianetti della Stufa, Lady Bocelli Veronica Berti who was given a special acknowledgement for the commitment, together with her husband Andrea, with the Bocelli Foundation that supports people who live in a state of disability and alienation all over the world.
A Party made even more special by the toast with NONINOTONIC®! Hurray!!!