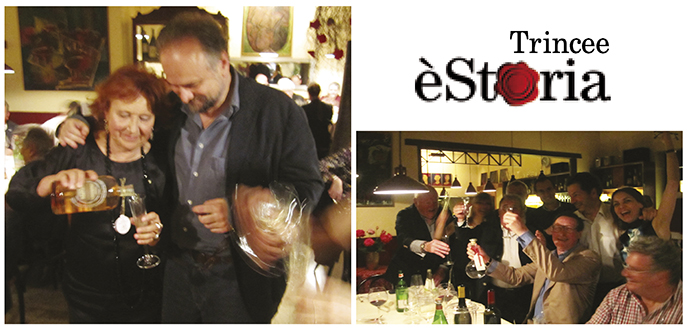 Dinner in honor of the friends of èstoria
A toast with "The Legendary Grappa from Italy" Cru Monovitigno® Picolit Nonino to the friends of èstoria, the extraordinary international history festival that brought 60,000 people to Gorizia, around the most important historians from all over the world, created by Adriano and Federico Ossola, held from May 22nd to 25th.
In the group photograph: Max Hastings, the winner of the Premio Friuladria, John Hemingway, Gerhard Hirschfeld, Benny Morris, Tommaso Piffer, Cristina and Antonella Nonino. On the side Giannola Nonino with Massimo Popolizio.