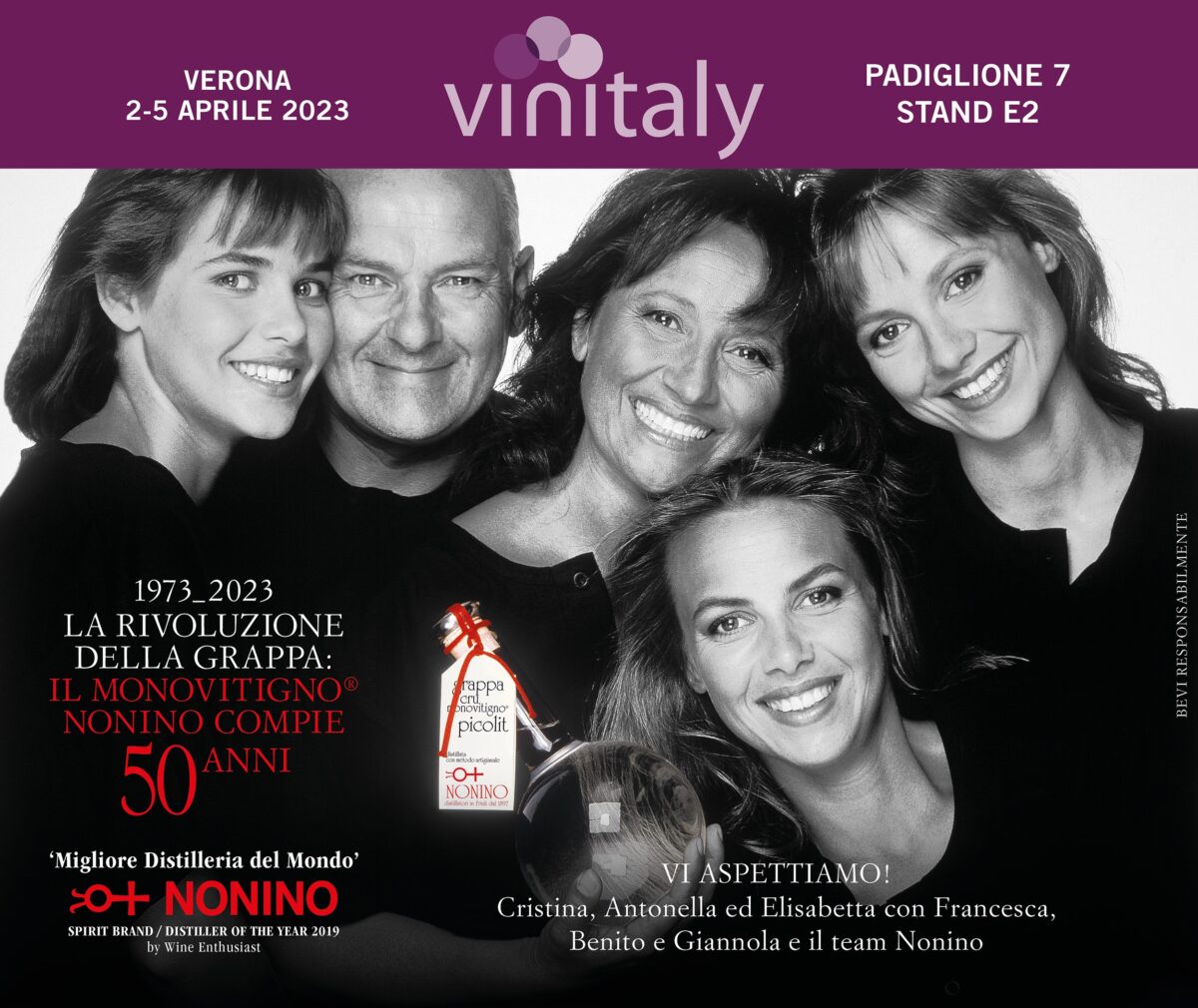 Grappa Nonino at Vinitaly 2023!
Come and see us at Vinitaly from 2 to 5 April at Pavilion 7 Stand E2, there will be the whole Nonino family to toast with Grappa, Amaro and L'Aperitivo Nonino in purity and in fabulous cocktails!
On 2 and 3 April from 11:00 to 12:00 we are waiting for you at Pavilion 7 stand E2 to discover the "Grappa Revolution". A guided tasting to immerse in the history of the iconic Italian distillate: from a poor product to a distillate that represents the excellence of the Made in Italy in the world.