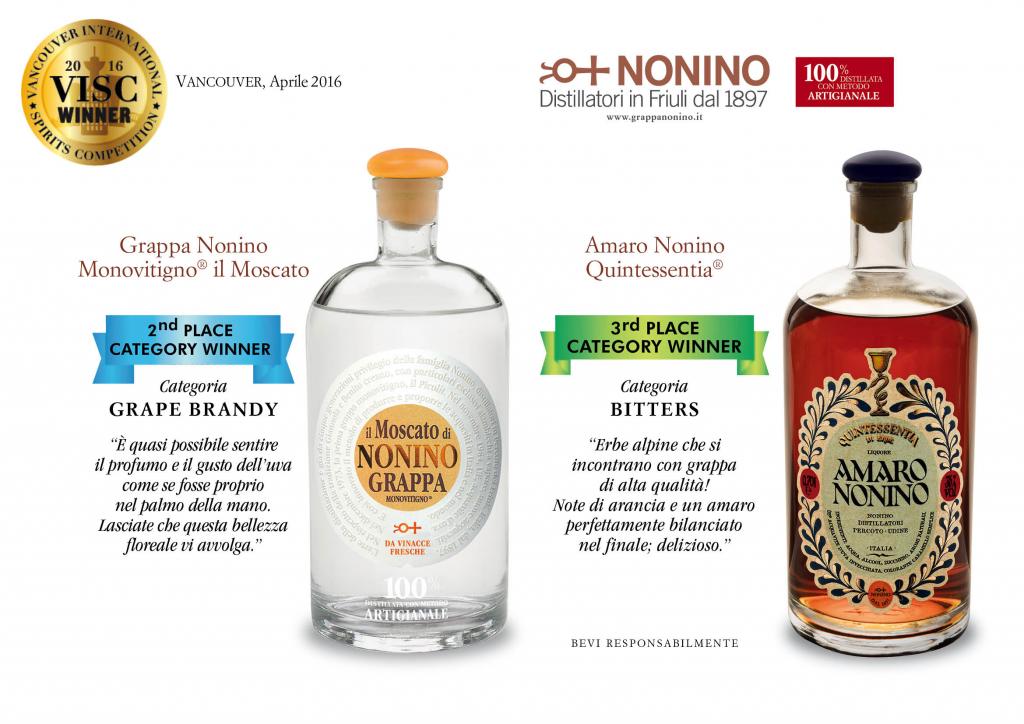 Grappa Nonino awarded at the 2016 VISC!
It is our great satisfaction to announce the winners of the Vancouver International Spirits Competition (VISC): Grappa Nonino Monovitigno® Moscato at the 2nd position in the Category GRAPE BRANDY and Amaro Nonino Quintessentia® 3rd in the Category BITTERS!
The VISC is the most important competition with professional judgment of national and international distillates in British Columbia. Judged by the best professionals of the sector, the competition promotes the distillates among consumers, experts, traders and the media that influence the trends and the decisions for the purchases in Canada.
The judges for the VISC 2016 were: Lauren Mote Head Judge, Joanne Sasvari, Mark Shipway, David Wolowidnyk CSS, Darryl Lamb, Jay Jones, Shaun Layton, Adele Shaw, Grant Sceney, and Shawn Soole.
Hurray hurray hurray!