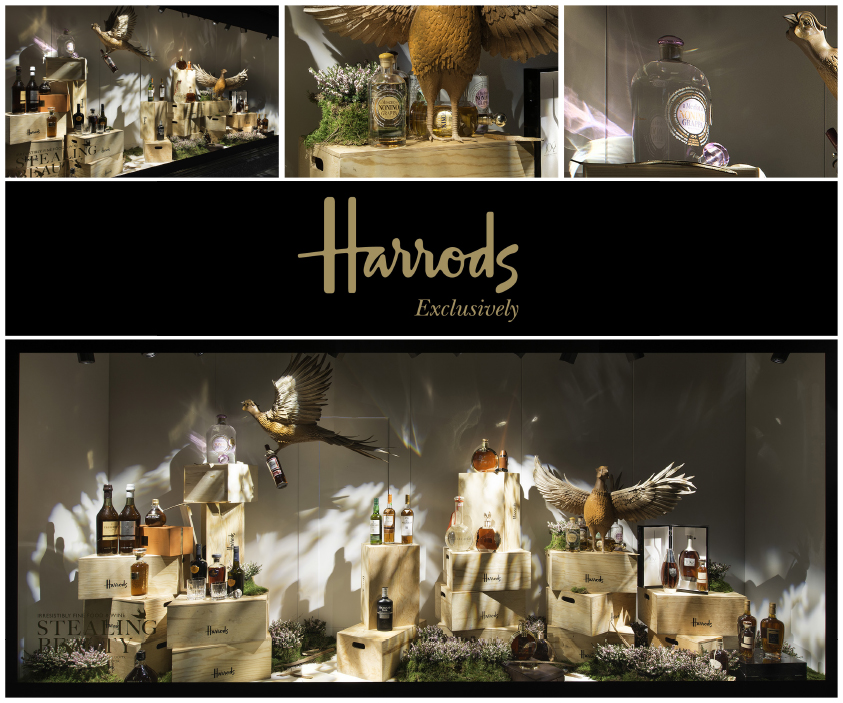 Grappa Nonino consacrated at Harrods
Harrods, the icon of Luxury in the world celebrates the theme "Stealing Beauty" capturing beauty, with an extraordinary window dedicated to the most refined and excellent Spirits.
For the first time Grappa, The Legendary Grappa Nonino, is made an object of desire in the impressive London window dedicated to the most precious distillates in the world: from Macallan, the collectors' most sought after Scotch Whisky, to the Highland Park, from Tesseron Cognac, the only Cognac that has received 100 points by Robert Parker, to Cognac Frapin, from Le Compte Calvados, to Domaine de Joy Armagnac.
Grappa Nonino embodies the expression of Italian excellence in the invitation to a sensory experience impossible to resist to. And with this mood we are getting ready to Expo 2015.