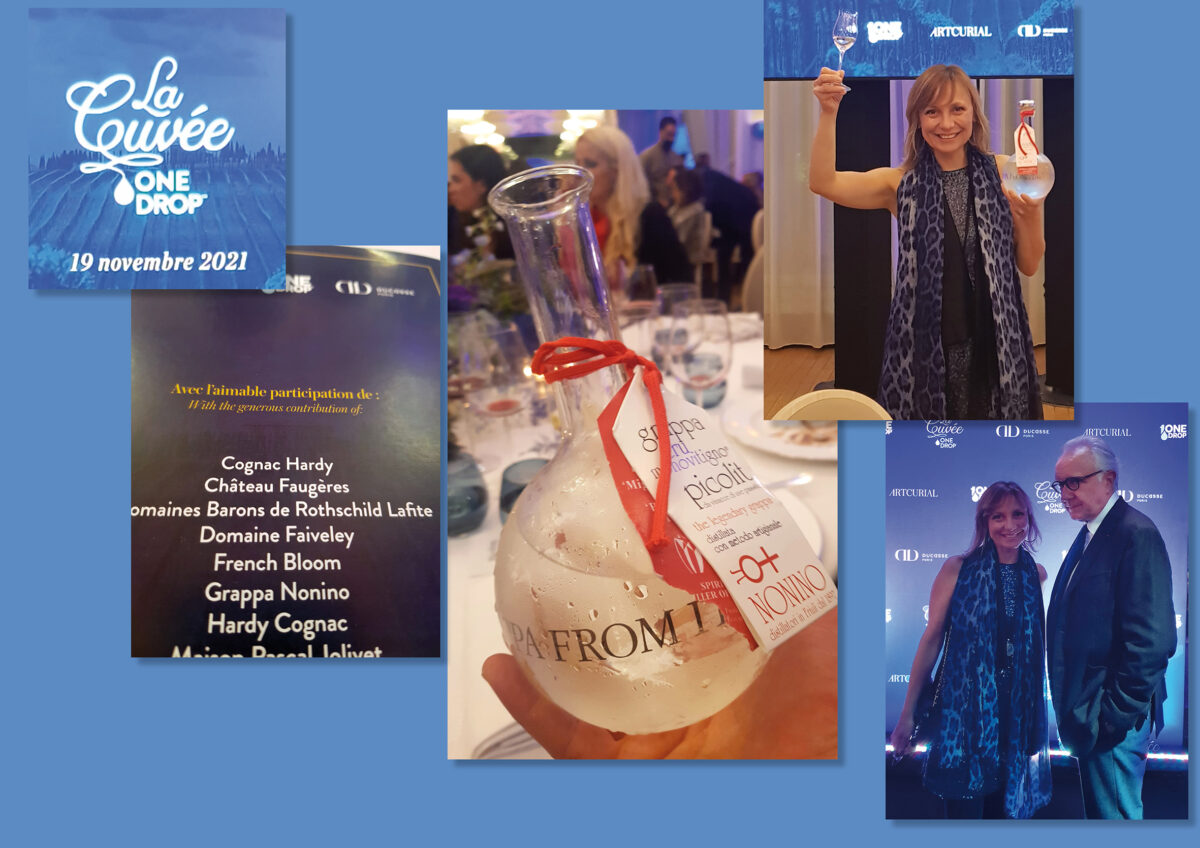 Nonino with Alain Ducasse for the OneDrop Foundation
The Nonino Family had the privilege of offering Grappa Nonino Cru Monovitigno® Picolit at "La Cuvée OneDrop", the event organized by the OneDrop Foundation, a foundation created by GuyLaliberté  de " Le Cirque du Soleil, together with Artcurial and Ducasse Paris.
Alain Ducasse, the chef with the highest number of Michelin stars in the world and Gerard Margeon, head sommelier of the group, wanted to present in the Menu for the over 250 guests coming from all over the world, together with some of the most prestigious French wines, Grappa Nonino "The Legendary Grappa".
From all sources of revenue, the initiative raised $821,500, an extraordinary amount in direct support of the Foundation's mission to ensure that those who are most vulnerable have access to sustainable and clean drinking water.