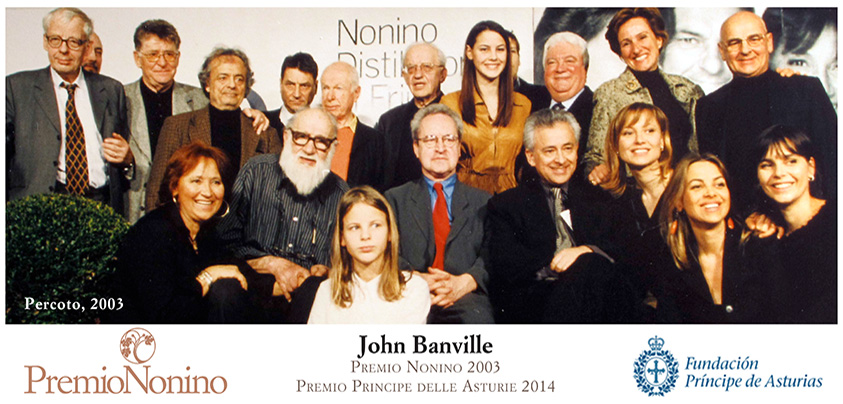 To John Banville, Nonino Prize winner, the Prince of Asturias Award 2014
John Banville, winner of the International Nonino Prize 2003 – and member of the Jury of the Prize since 2004 – today in Oviedo will receive the Prince of Asturias Award 2014 for Literature, by Felipe VI King of Spain. The Award is given every year to the person whose literary work represents a relevant contribution to universal literature.
Together with the Jury of the Nonino Prize, presided by Sir Vidia Naipaul, we toast to John Banville, happy and proud for the prestigious acknowledgement!!!