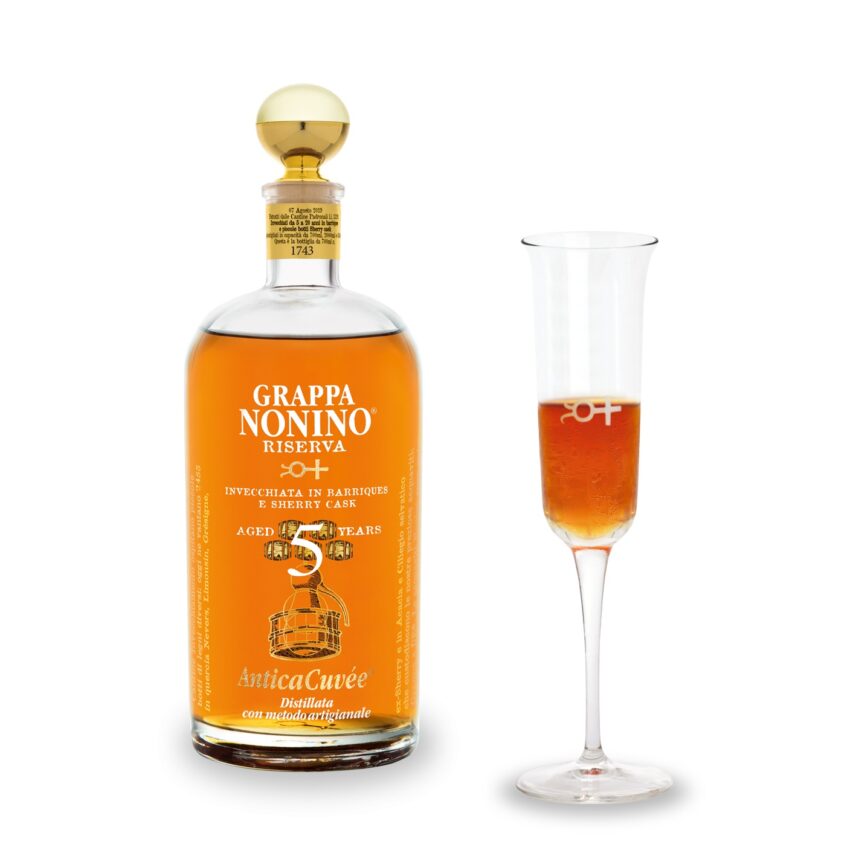 Cocktail
---
Silent Cellar
---
Simone Caporale
Silent Cellar by Simone Caporale is a cocktail with Grappa Nonino AnticaCuvée created with the aim of turning into a drink the fragrances that can be smelled inside the Nonino aging cellars under seal (M.I.G.).
Ingredients
---
3 cl. Grappa Nonino Riserva AnticaCuvée® aged 5 Years
4 cl. Oloroso Sherry
1 cl. maple syrup
0,5 cl. Verjus (juice of unripe grapes)
How to
---
Add the ingredients one by one at a temperature of about 14° (the temperature of the aging cellar) into a food safe glass container. Mix so that all the ingredients are well combined – the maple syrup is quite thick.
Serve at room temperature, without ice, in an open tulip shaped glass.