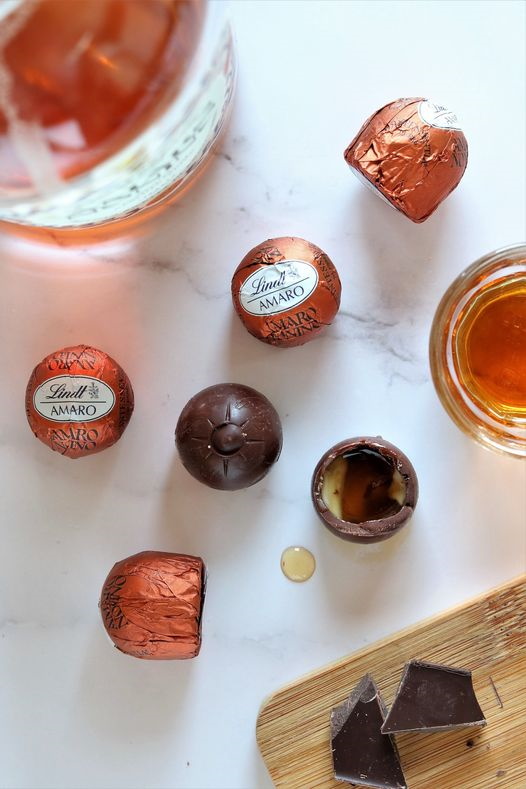 Amaro Nonino Pralines: the Quintessentia® of pleasure!
A bite or a sip? With Amaro Nonino Pralines, you don't have to choose: the strong, intense taste of Lindt chocolate combines with the alcoholic notes of Nonino Quintessentia®. The beloved Pralines with Grappa Nonino Monovitigno® Moscato are joined by those with Amaro.
Amaro Nonino pralines have a shell of the finest dark chocolate that contains all the taste of Amaro Nonino Quintessentia®. The pralines with a precious heart. Alcoholic pralines are perfect for any end of a meal, to accompany coffee or for a sweet moment in company.