Amaro and Liqueurs
---
Amaro Nonino Quintessentia®
---
Obtained from the union between Antonio Nonino's ancient recipe and the experience of the Nonino family in the Art of distillation. Elegant, with an extraordinary scent of herbs, ennobled by ÙE® Nonino Grape Distillate aged in barriques.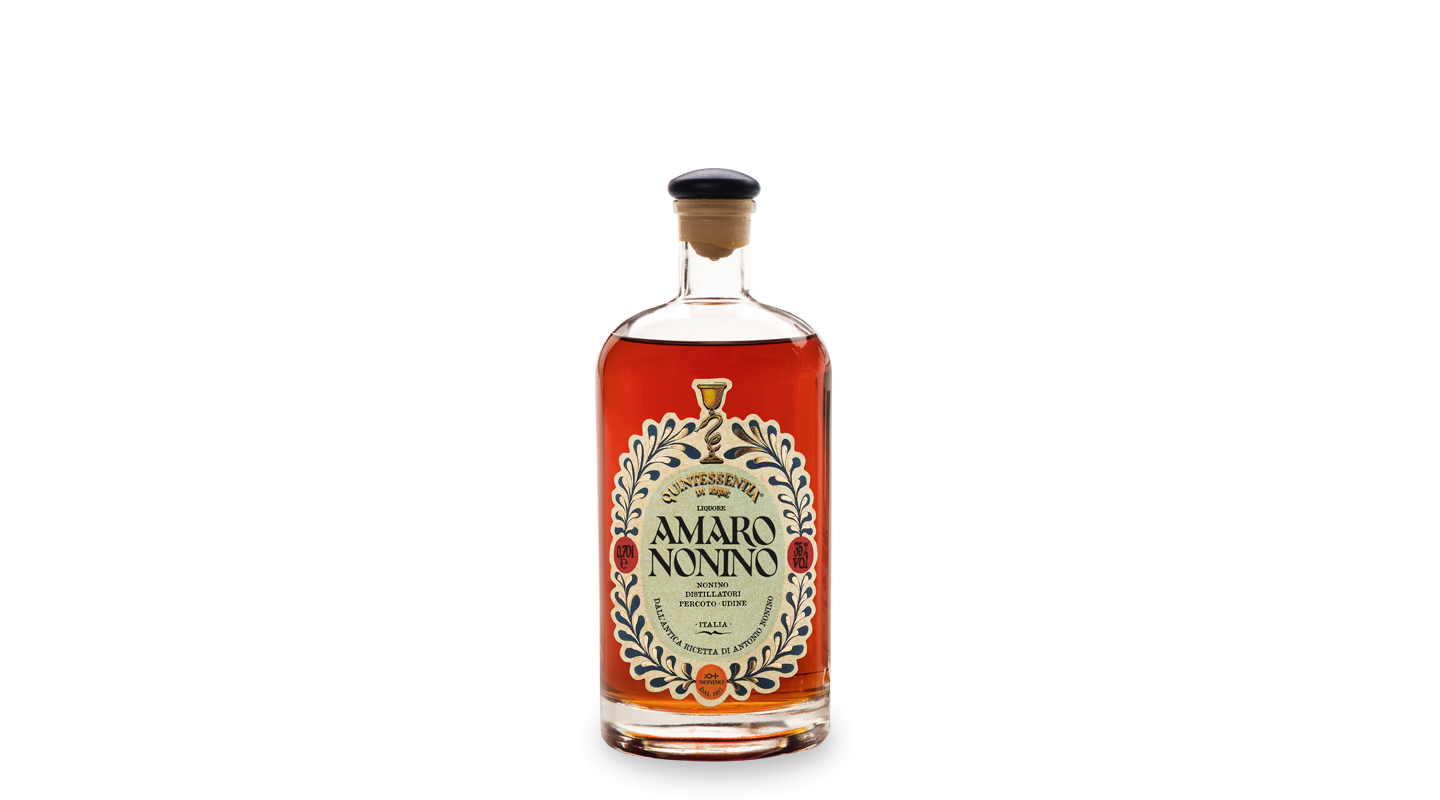 Born in Friuli, borderland, crossroads of several populations and manifold influences, Roman, Arabian, Celtic, Venetian and Slavic; Amaro Nonino Quintessentia® is the result of the Nonino alchemic art, enriched by important cultural contaminations and great knowledge of botanical varieties also coming from far and exotic lands. The name Quintessentia® was chosen to celebrate the alchemic achievement of the purest essence in the generation passage of the family recipe. The cup that stands at the top and center of the label is the Bowl of Hygeia, a way to honor the origin of Amaro, historically born as a medicinal remedy.
Primary Product

Quintessentia of herbs with a portion of ÙE®, Nonino Grape Distillate, aged in barriques. All natural ingredients and vegan friendly.

Artisanal Distillation

ÙE®, Nonino Grape Distillate is craft distilled with Discontinuous distillation process with head and tail cutting, in copper steam stills.

Natural aging

ÙE®, Nonino Grape Distillate is aged for minimum 12 months.

Bottling

Old pharmacy bottle in transparent glass 50, 100, 350, 500, 700, 2000 and 6300 ml.

Taste Sentation

Amazing on the rocks with a slice of orange or in amazing cocktails, one of the most famous, the modern classic Paper Plane.

Tasting

Elegant and balanced, with an extraordinary scent of herbs.
" class="w-full h-full" loading="lazy" frameborder="0">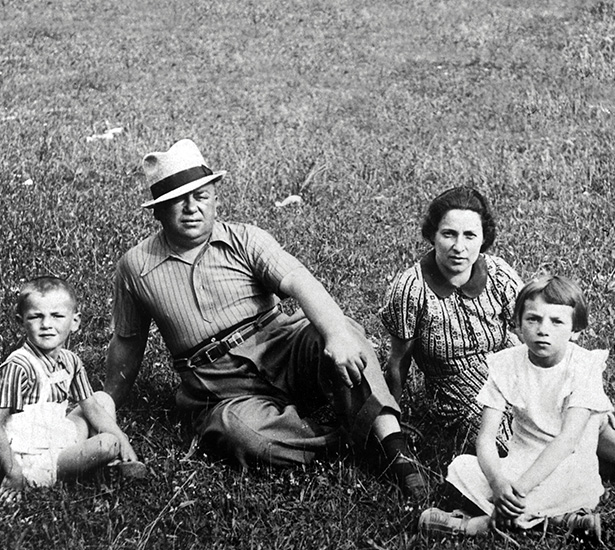 Amaro Carnia Antonio Nonino, third generation of the family of distillers, thanks to an ancient knowledge preserved for generations, starts the production of Nonino liqueurs. He creates Amaro Carnia, an infusion of wild herbs from Friulian mountains, using grappa distilled by him as alcoholic base.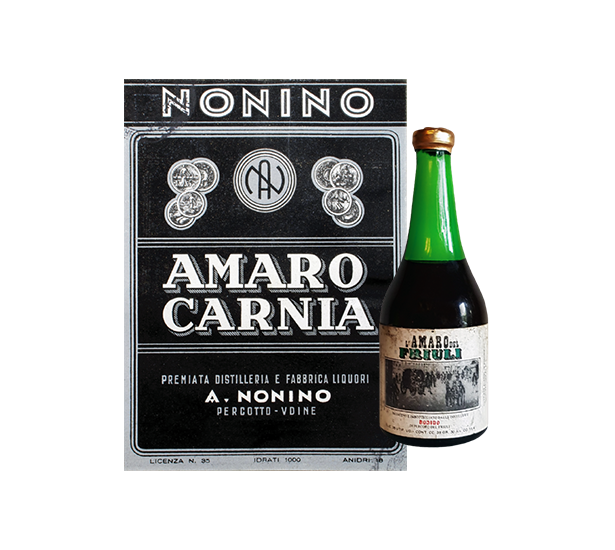 1940
1950
Amaro del Friuli Silvia Nonino, Antonio's wife and the first woman Master Distiller, decides to give an international touch to Amaro Carnia, adding botanical varieties from exotic and distant lands. She wants to represent the influences of different peoples, whose culture has enriched Friuli Venezia Giulia. She gives birth to Amaro del Friuli.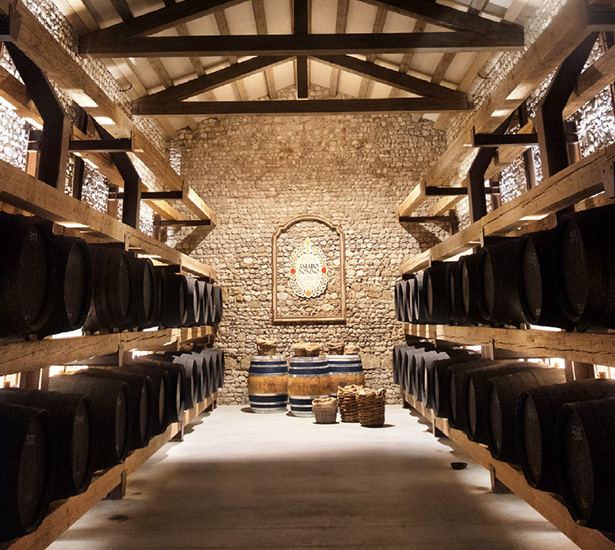 Amaro Nonino Quintessentia® In the continuous search for absolute quality, Cristina, Antonella and Elisabetta replace grappa in the recipe of the family Amaro with ÙE® Grape Distillate aged in barriques and small casks, the grape distillate created by their parents Giannola and Benito in 1984. From an ancient family recipe a modern classic is born: Amaro Nonino Quintessentia®.

Primary Product
---
Quintessentia of herbs obatined from the Antonio Nonino's ancient original recipe.

Ennobled by ÙE®, Nonino Grape Distillate, aged in barriques of Nevers, Limousin and ex-Sherry small casks.
Sensations
---
"Scent of orange zest, bitter orange marmelade, thyme and menthol, with exhotic notes like mango. Nice mix of sweet and bitter on the palate, perceptible pepper and liquorice; cocoa aftertaste."
Falstaff November 2016
Combinations
---
To complete a meal, served at room temperature, as a digestive, served hot as the NoninoPunch® or in fabulous cocktails. Wonderful as the Giannola Style Nonino Aperitif with ice, a slice of blonde orange and sparkling wine at pleasure. Taste it fresh, in purity, with dark chocolate.