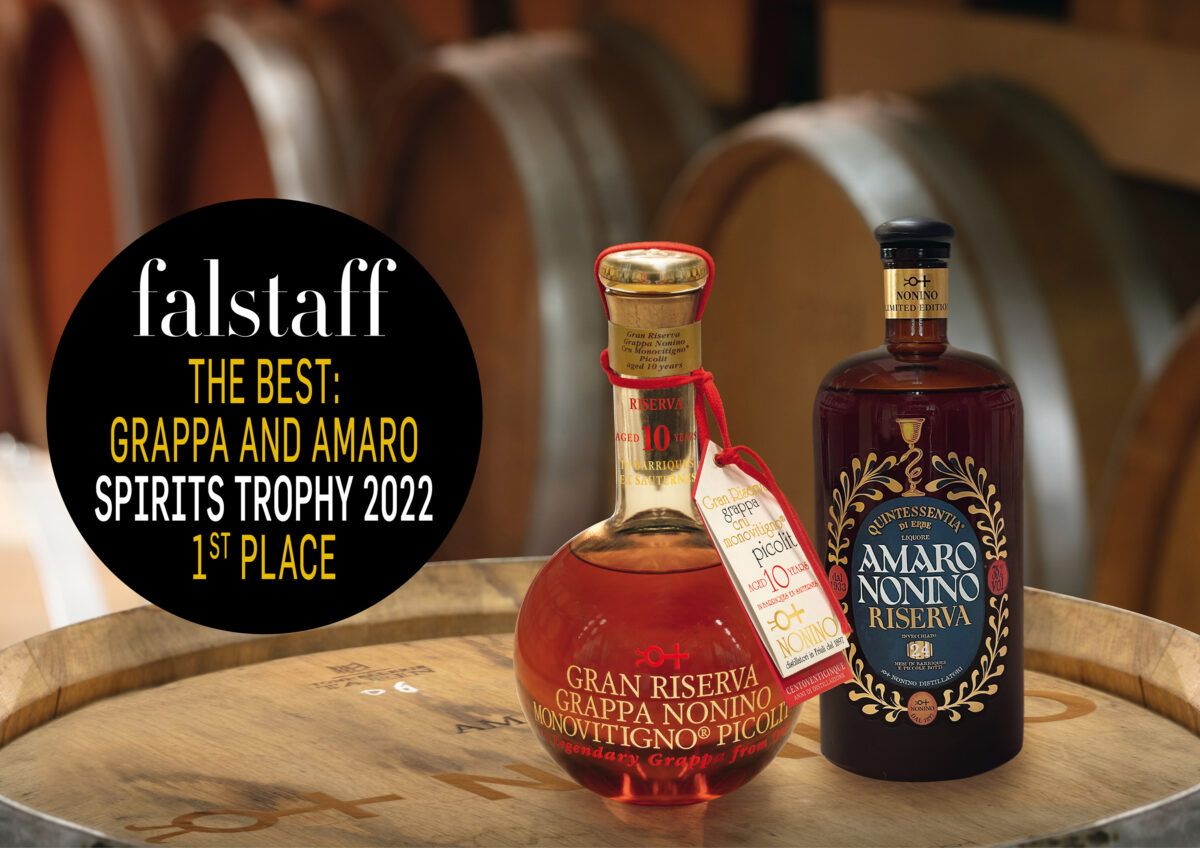 Nonino triumphs at Falstaff Spirits Trophy 2022
Grappa and Amaro Nonino are the first in the respective categories
Also in 2022 Nonino is at the 1st place of the Falstaff Spirits Trophy, but this year the category "Grappa" is joined also by the "Amari/Bitter/Aperitifs" one.
The first among Grappas "Gran Riserva Grappa Cru Monovitigno® Picolit aged 10 years in Ex Sauternes Barriques" which is so described by the jury of experts:
"Light amber color, bright and intense. On the nose a heady variety of aromas, delicately toasted: roasted hazelnuts, almonds, a scent of chestnuts and even a reminiscence of curry. It opens on the palate with an elegant interplay, full of finesse, clear and precise; a generous richness of aromas and a well-integrated alcohol fraction; a warm, full-bodied and well-present aftertaste; a very long finish. Grappa for meditation".
"Amaro Nonino Quintessentia® Riserva 24 months triumphs in "Amari/Bitter/Aperitifs":
"Bright, amber color, smooth, flowing texture. Clear notes of raisins, rhubarb, thyme, bay leaf, healing herbs, coffee, vanilla, cinnamon and cola nut. Flavors of bay leaf and spices return again on the palate. A smooth, sweet liqueur with a fresh and well-balanced finish".