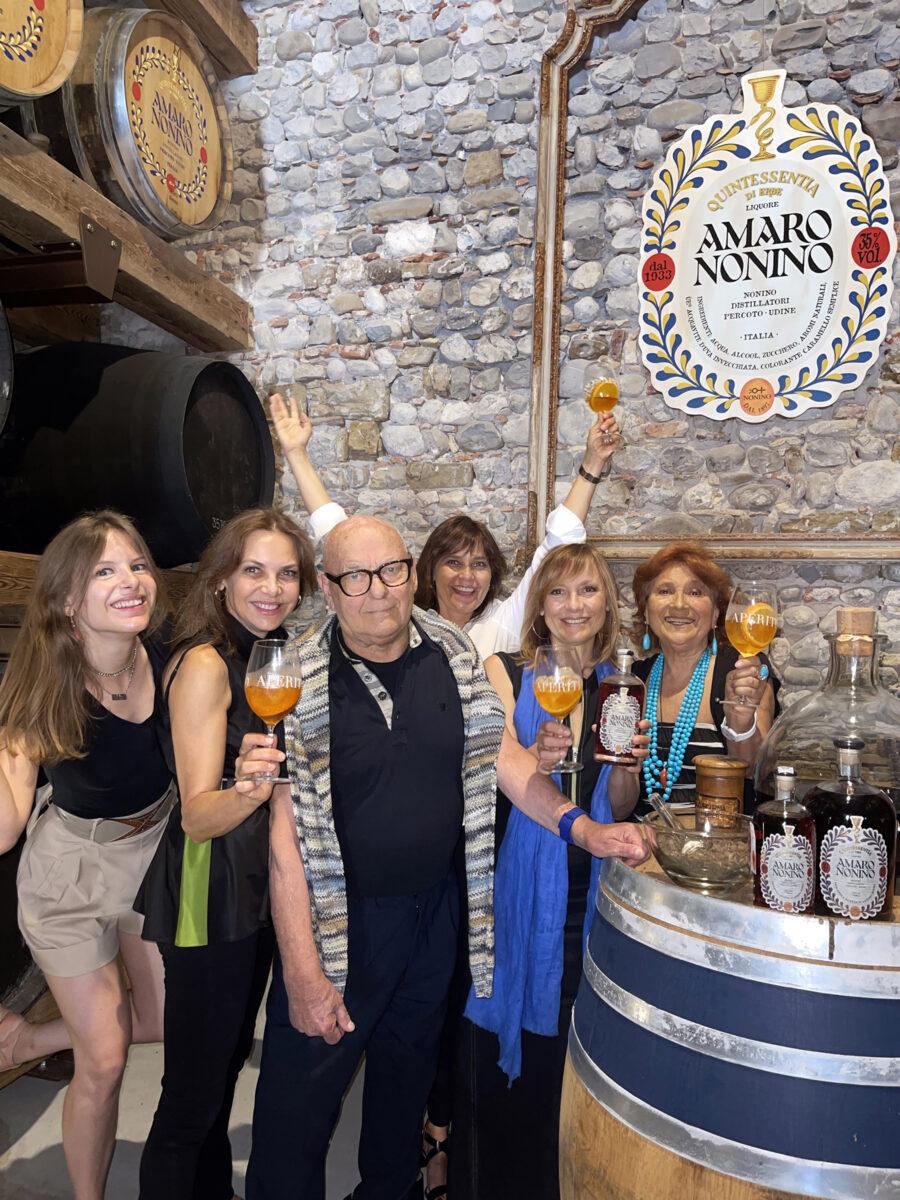 Amaro Nonino Quintessentia® the absolute winner of the ULTIMATE SPIRITS CHALLENGE 2021
Amaro Nonino Quintessentia® the absolute winner of the ULTIMATE SPIRITS CHALLENGE 2021
Amaro Nonino Quintessentia® is the absolute first in the Amaro category of the Ultimate Spirit Challenge 2021, the world's most prestigious Spirits competition. With more than 52 nations in competition and over 300 finalists, Amaro Nonino Quintessentia® obtained the highest acknowledgement, the Chairman's trophy.  The jury, presided by Paul Pacult, describes it this way:"Orange and chamomile aromas are integrated and heady. Gently sweet, the herbal and floral aromas shine through the pillowy texture with blood orange, borage flowers, and a touch of botanical bitterness. This is a tasty and balanced amaro with well integrated flavors. Extraordinary. Ultimate Recommendation."
Amaro Carnia
 Antonio Nonino, third generation of the family of distillers, thanks to an ancient knowledge preserved for generations, starts the production of Nonino liqueurs. He creates Amaro Carnia, an infusion of wild herbs from Friulian mountains, using grappa distilled by him as alcoholic base.
Amaro Nonino Quintessentia® was born from an ancient family recipe
l'Amaro del Friuli
 Silvia Nonino, Antonio's wife and the first woman Master Distiller, decides to give an international touch to Amaro Carnia, adding botanical varieties from exotic and distant lands. She wants to represent the influences of different peoples, whose culture has enriched Friuli Venezia Giulia. She gives birth to Amaro del Friuli.
Amaro Nonino Quintessentia ® was born in 1992
In the continuous search for absolute quality, Cristina, Antonella and Elisabetta replace grappa in the recipe of the family Amaro with ÙE® Grape Distillate aged in barriques and small casks, the grape distillate created by their parents Giannola and Benito in 1984. From an ancient family recipe a modern classic is born: Amaro Nonino Quintessentia®.
 The label is a tribute to Antonio Nonino
The name Quintessentia® was chosen to celebrate the alchemical achievement of the purest essence in the generational passage of the family recipe, obtained by ennobling the Amaro with ÙE® a grape distillate aged in barriques for at least 12 months. The cup that stands on top and in the center of the label is the Coppa di Igea, a way to honor the origin of Amaro, historically born as a medicinal remedy.
Amaro Nonino Quintessentia® protagonist of fabulous cocktails.
Amaro Nonino Quintessentia® has been a source of inspiration for bartenders all over the world. The most famous cocktail is the PaperPlane by Sam Ross, the equal parts cocktail that opened the door to amaro in mixology.