ÙE® l'Acquavite d'Uva
---
Anniversary Riserva Monovitigni® 5 anni in barriques
---
A harmonious union of Grape Spirits Monovitigno® Ribolla, Moscato, Merlot and Malvasia, distilled separately. Aged over 5 years in barriques and small casks.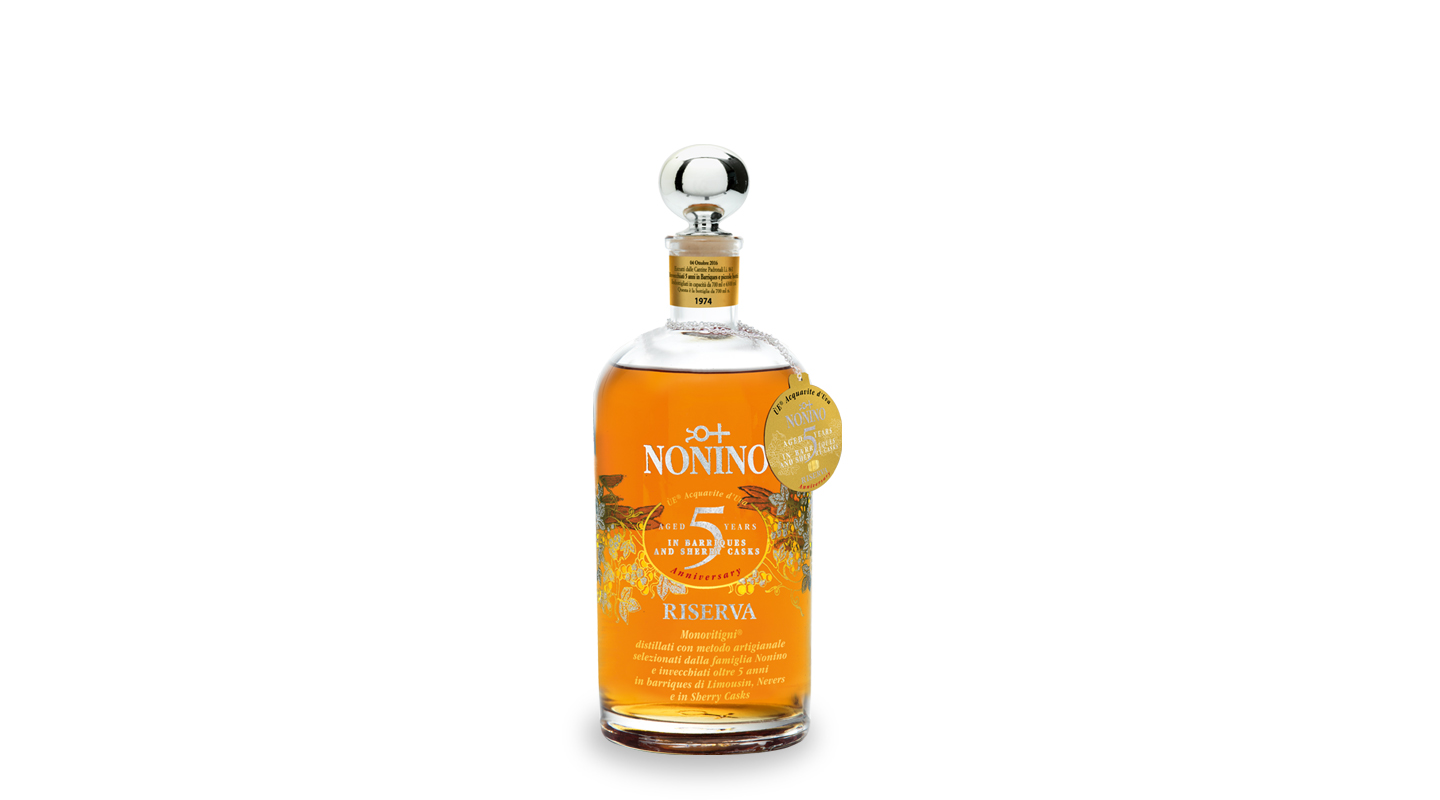 Unique for its harmony and elegance; contradicting the literature about ageing in wood that suggests ageing neutral distillates in barriques, it maintains the elegant fruity and floral characteristics of the vine varieties Ribolla, Moscato and Malvasia, ripened by the full flavor of the Merlot vine variety.
November 2009: Cristina, Antonella and Elisabetta celebrate 25 years since the creation of Grape Spirit
invented for them by Giannola and Benito in 1984.
Primary Product

Monovitigno® Ribolla, Moscato, Merlot and Malvasia grapes.

Artisanal Distillation

Discontinuous with head and tail cutting, in copper steam stills.

Natural aging

Over 5 years in barriques and small casks. 0% color additives.

Bottling

Non manual. Silk screen printed bottle 700 ml.

Taste Sentation

It should be served at room temperature in a wide balloon type glass.

Tasting

Elegant and spicy.

Primary Product
---
Selected Monovitigno® grapes Ribolla, Moscato, Merlot and Malvasia, harvested fresh and perfectly ripe, according to the uniqueness of the produztion zones.

Limited and numbered production.
Fermentation
---
Under vacuum in stainless-steel tanks at controlled temperature, immediately
followed by distillation in order to avoid harmful secondary fermentations.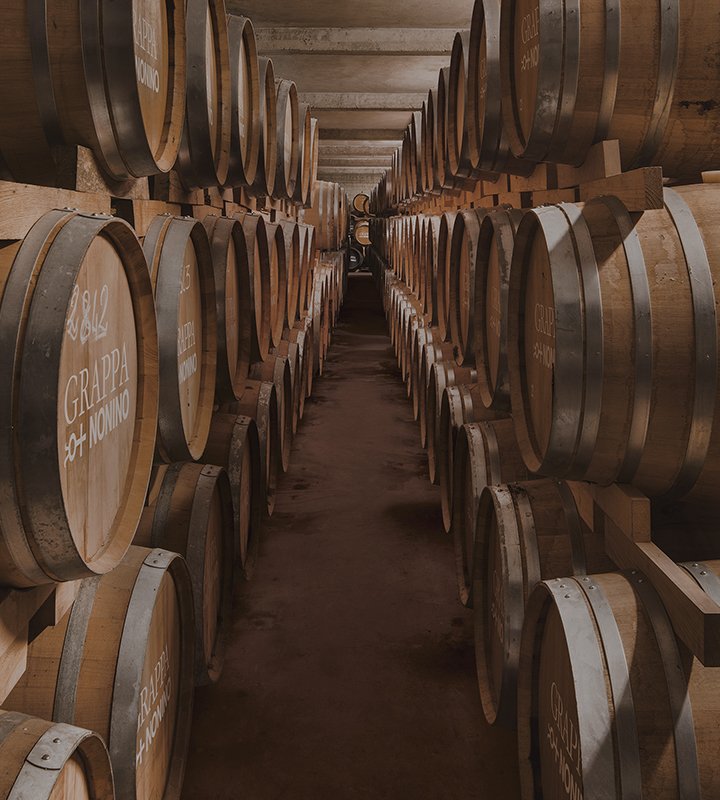 Invecchiamento Naturale
---
Oltre 5 anni in barriques di Limousin, Nevers e piccole botti ex-Sherry, nelle Cantine di proprietà, sotto sigillo e sorveglianza permanente dell'Agenzia delle Dogane e dei Monopoli. imbottigliata senza aggiunta di coloranti.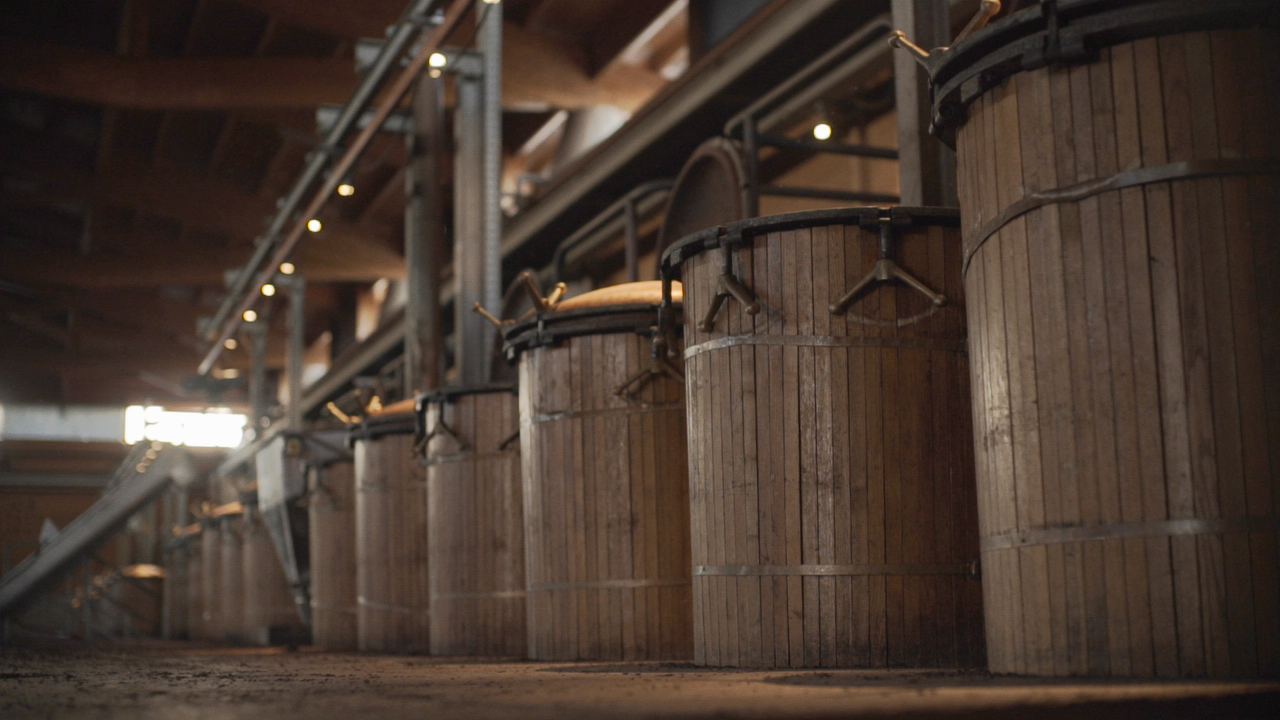 100% Distilled with artisanal method
---
Batch method with the removal of the heads and the tails in special artisanal batch steam stills created by Benito Nonino for the distillation of grapes. The distillation happens very slowly to allow the volatile components, responsible for the perfumes, a proper evaporation period and subsequent condensation, in order to keep intact the precious organoleptic characteristics of the chosen vines varieties.
Sensations
---
Visual sensation – Intense and velvety amber color.
Olfactory sensation – On the nose it is very rich, delicate and elegant, unique! It's reminiscent of fruits and flowers, vanilla, almonds, dried fruits and grapes, typical of the original vines and of the aging process in small barrels of various woods.
Taste sensation – Elegant and spicy with a clear confirmation of the olfactory notes. Persistent.
Combinations
---
Wonderful for ending a meal, for sharing with friends, for accompanying cigars. Unforgettable if tasted
with foie gras, bitter chocolate and chocolate pastry.