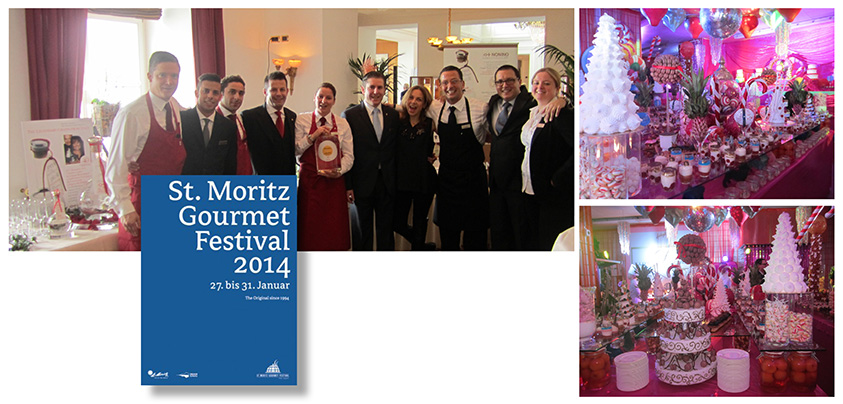 Gourmet Festival St. Moritz 2014: alta scuola, eleganza, raffinatezza, prelibatezza della Cucina e un solo Distillato: Grappa Nonino!
Twenty years of the St. Moritz Gourmet Festival that every year introduces different events,, always respecting the inspiring principle: not a competition, but a creative and collective exchange among great masters of the culinary art and young talents coming from all over the world, involving from the Suvretta to the Carlton, from the Kulm to the Palace. From 27th to 31th January there were top gourmet events, each of which an event by itself, among them the GRAND OPENING "MEET THE BIG FIVE", the legendary KITCHEN PARTY and the spectacular final in the VIP tent on the frozen lake of St. Maritz. These are the prestigious international chefs who were the protagonists of the 2014 Edition, crowned with 17 Michelin stars: Andree Köthe, Tim Raue and Christian Scharrer came from Germany, Mauro Colagreco and Yoann Conte from France, Yoshihiro Takahashi from Japan, Moshik Roth from Holland and e Wolfgang Puck from the USA.
Reto Mathis, the president of the organization of the events of the festival rejoices for the extraordinary success obtained and Grappa Nonino rejoices with Him! Cheers!