Grappa
---
Nonino alla Ruta
---
White Grappa from pomace of white and red grapes from Friuli, with Rue grown in the vegetable garden of the Nonino family. Herbaceous and typical it has digestive properties.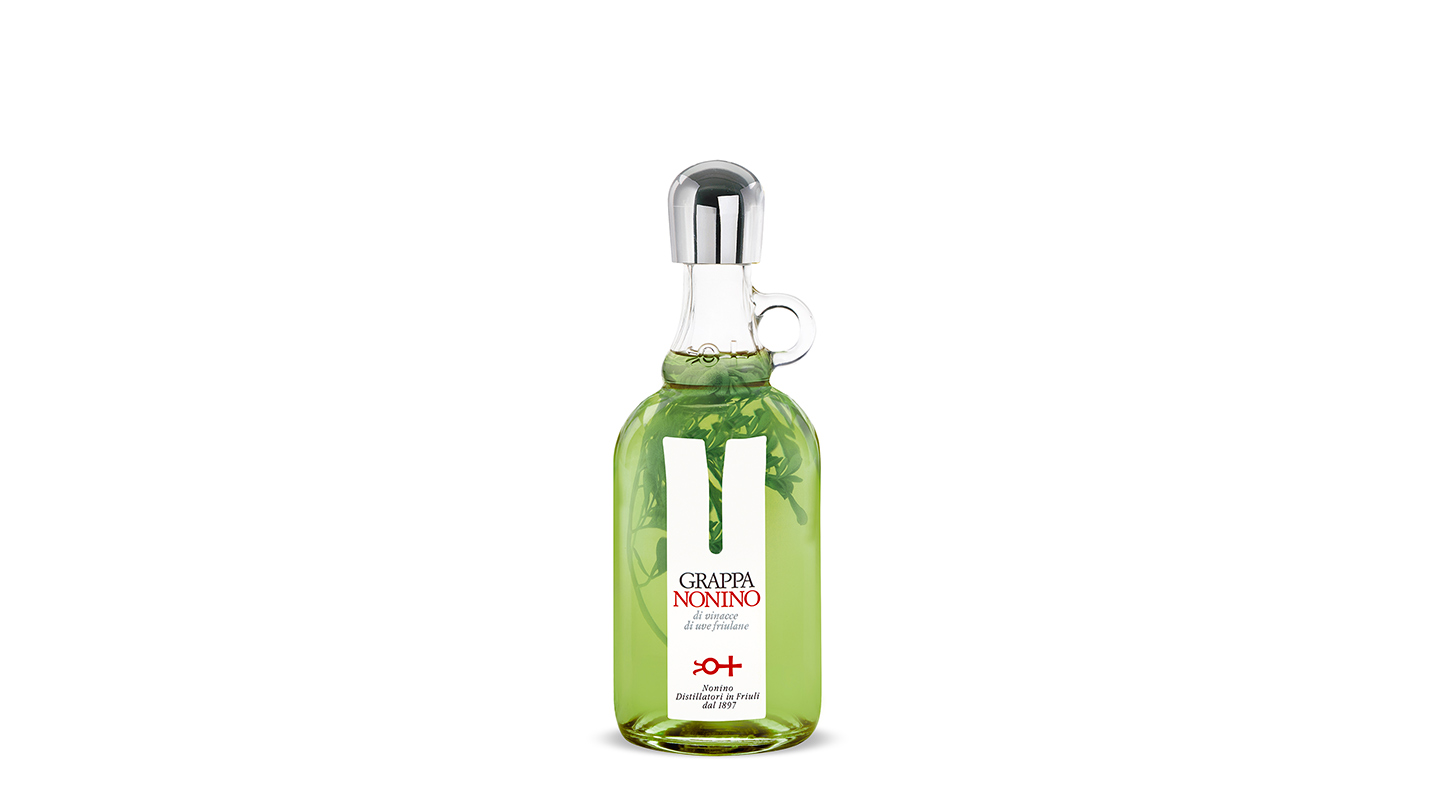 Obtained from carefully selected fresh pomace, distilled with artisanal method in copper batch steam stills, according to the ancient Nonino Family tradition.
The Nonino family personally takes care of the purchase of the primary product and follows the various phases of distillation to guarantee the maximum quality of Grappa.
Primary Product

Selected and destemmed fresh pomace of white and red grapes, rue herb – Ruta Graveolens L.- zero kilometer.

Artisanal Distillation

Discontinuous with head and tail cutting, in copper steam stills.

Bottling

Bottle in transparent glass 700 ml.

Taste Sentation

It should be served at about 12°C in an open tulip shaped glass.

Tasting

Herbaceous and typical, digestive properties.

Primary Product
---
Selected and destalked pomace, from Friulian vineyards, rue Ruta Graveolens L.- grown biologically in the Nonino family's vegetable garden.

Production dependent on the individual year's harvest.
Fermentation
---
Under vacuum in stainless-steel tanks at controlled temperature, immediately
followed by distillation in order to avoid harmful secondary fermentations.
Rest
---
From six months to a year in stainless steel tanks.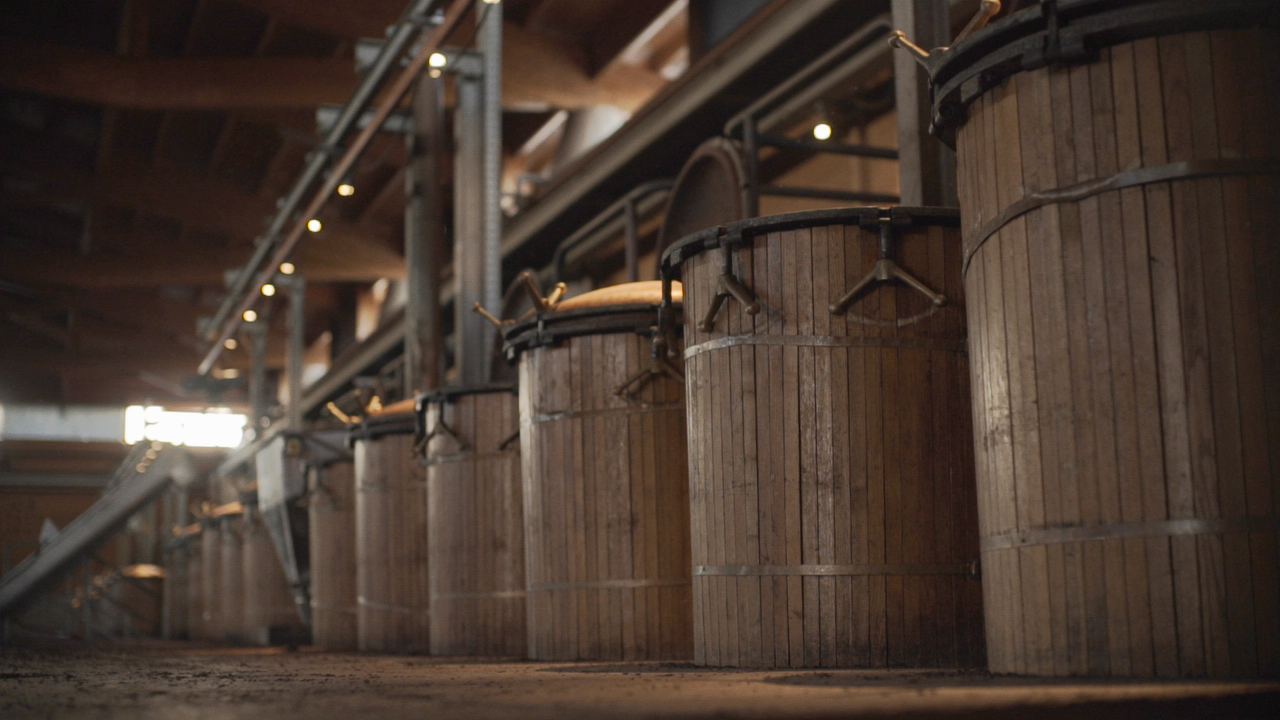 100% Distilled with artisanal method
---
Batch method in exclusive copper steam stills, the result of Benito Nonino's innovation and continuous research, which with the elimination of heads and tails allows the selection of the purest part of Grappa: the heart. @ Distillation takes place very slowly to allow the volatile components, responsible of the fragrances, a proper evaporation and the consequent condensation preserving the precious organoleptic characteristics of vine variety chosen.
Sensations
---
Herbaceous and typical, Rue herb has digestive properties.
It should be served at about 12° in an iced open tulip shaped glass. Before tasting, Grappa should rest in the glass for some minutes: taking oxygen the fragrances are exalted and the nose-palate harmony is completed.