Grappa
---
Single Grapes
---
A harmonious union of Grappa Monovitigno® Pinot, Prosecco and Malvasia distilled separately. Intense and enveloping.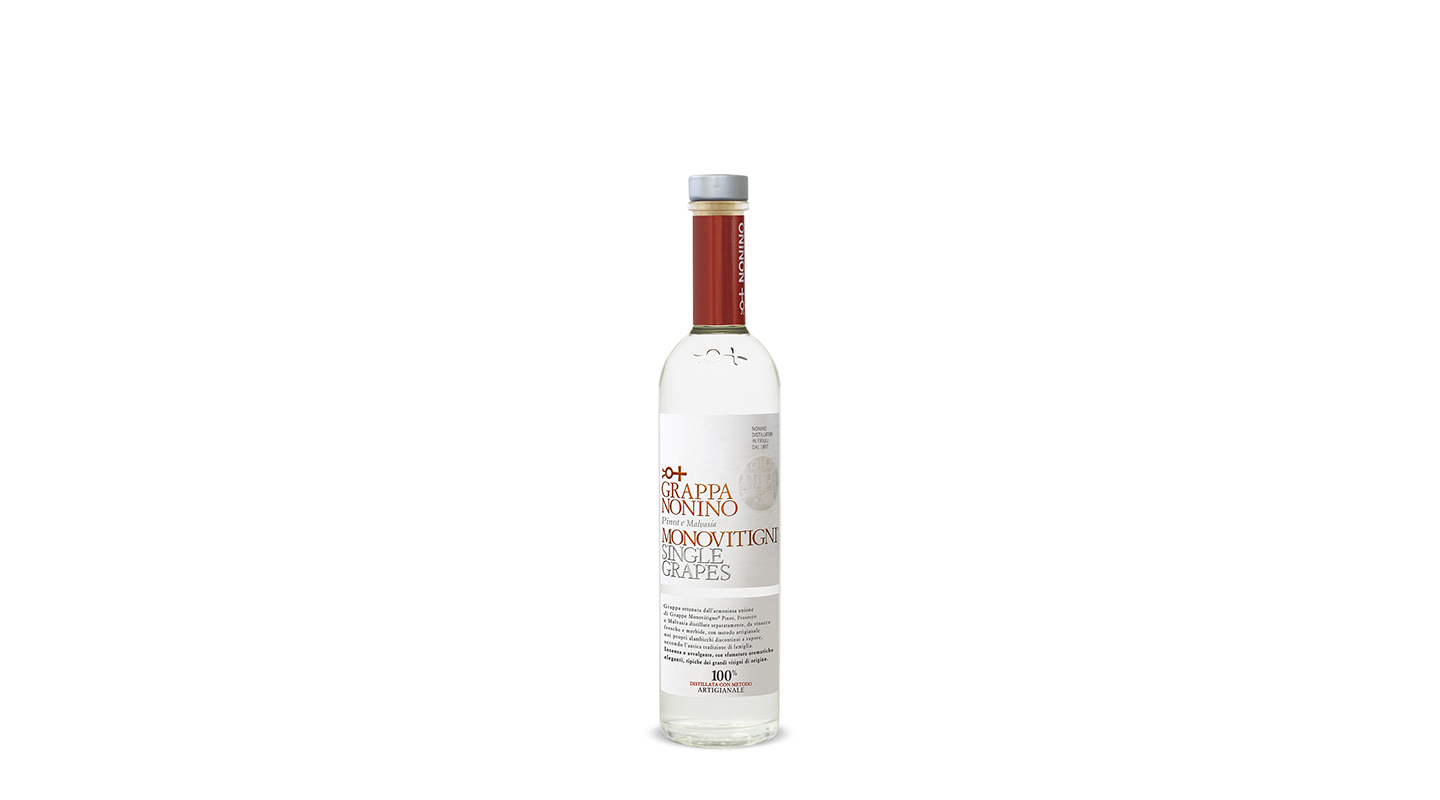 Single Grapes Grappa is not a simple blend, but the reciprocal exaltation of different Monovitigni® that make it a unique distillate.
The Nonino family personally takes care of the purchase of the primary product and follows the various phases of distillation to guarantee the maximum quality of the Grappa.
Primary Product

Precious pomace harvested fresh and soft of Pinot, Prosecco and Malvasia grapes.

Artisanal Distillation

Discontinuous with head and tail cutting, in copper steam stills.

Bottling

Non manual. Bottle in transparent glass 500 ml

Taste Sentation

It should be served at about 12°C in an icy open tulip shaped glass.

Tasting

Intense and enveloping and slightly fruity.

Primary Product
---
Fine pomace selected when it is still fresh and soft and carefully destalked from Monovitigno® Pinot, Prosecco and Malvasia.

The Nonino Distilleries distil the pomace immediately after fermentation, at the same time of the harvest, to preserve the precious organoleptic characteristics of the original vine variety and thus obtain Grappa of absolute quality.
Fermentation
---
Under vacuum in stainless-steel tanks at controlled temperature, immediately
followed by distillation in order to avoid harmful secondary fermentations.
Rest
---
From six months to a year in stainless steel tanks.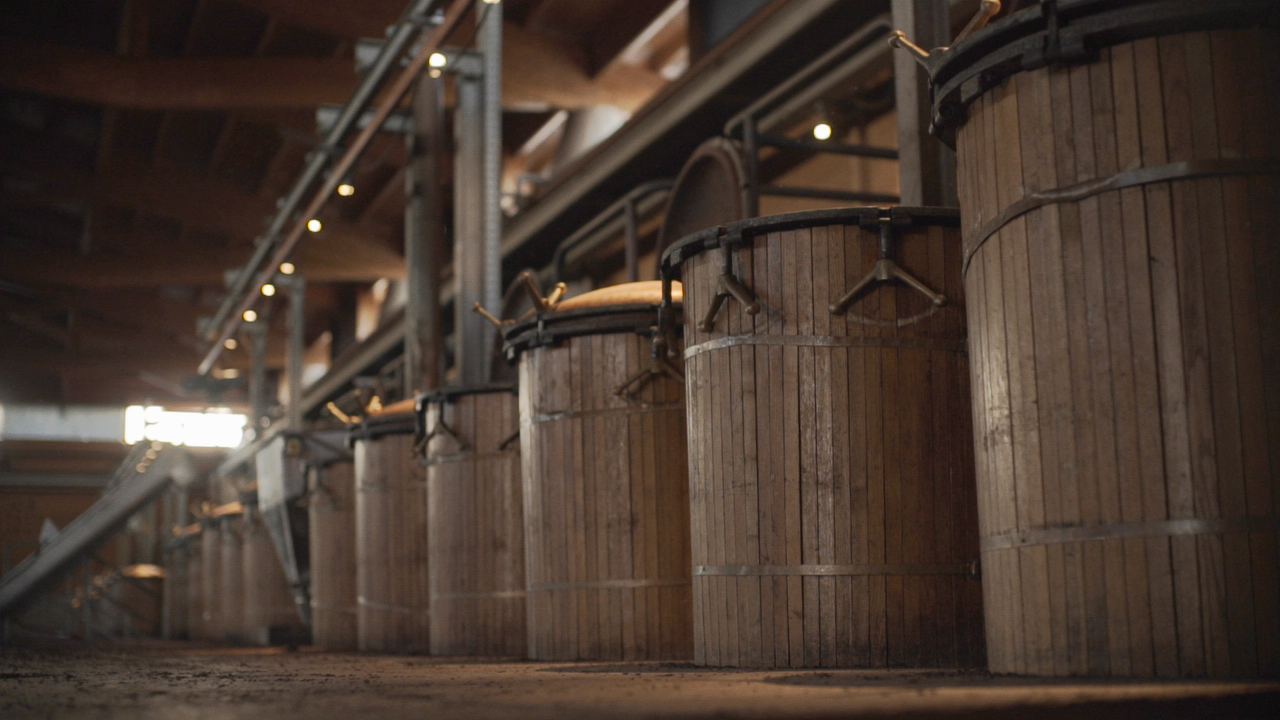 100% Distilled with artisanal method
---
Batch method with head and tail removal, in particular and exclusive copper steam stills renewed by Benito Nonino. Distillation takes place very slowly to allow the volatile components, responsible of the fragrances, a proper evaporation and the consequent condensation preserving the precious organoleptic characteristics of vine variety chosen.
Sensations
---
Single Grapes Nonino Monovitigni® is intense and enveloping with a very elegant range of perfumes which typify the great regional grape varieties and it is lightly fruity (golden quince, apricot, pear and bitter almond).
It should be served at 12°C or in an ice glass with an open tulip shape. Before tasting, Grappa should be allowed to rest in the glass for some minutes: on exposure to oxygen the perfumes are enhanced and the nose/palate harmony is perfected.
Combinations
---
In cooking, one or two spoonfuls of Grappa Nonino Single Grapes can be added after toasting the rice, to enhance the aroma of a risotto or when roasting meat you can pour in a small glass of Grappa Nonino half-way through the cooking. This Grappa can be added in order to enhance cream cakes, cream in general (both crème anglaise and whipped cream) and ice-cream. It is excellent on a fresh fruit salad or in a sorbet.