ÙE® l'Acquavite d'Uva
---
Traminer Cru
---
Traminer Cru Grapes Cà Viola – Friuli, harvested fresh and perfectly ripe. @ Very limited, dated and numbered production.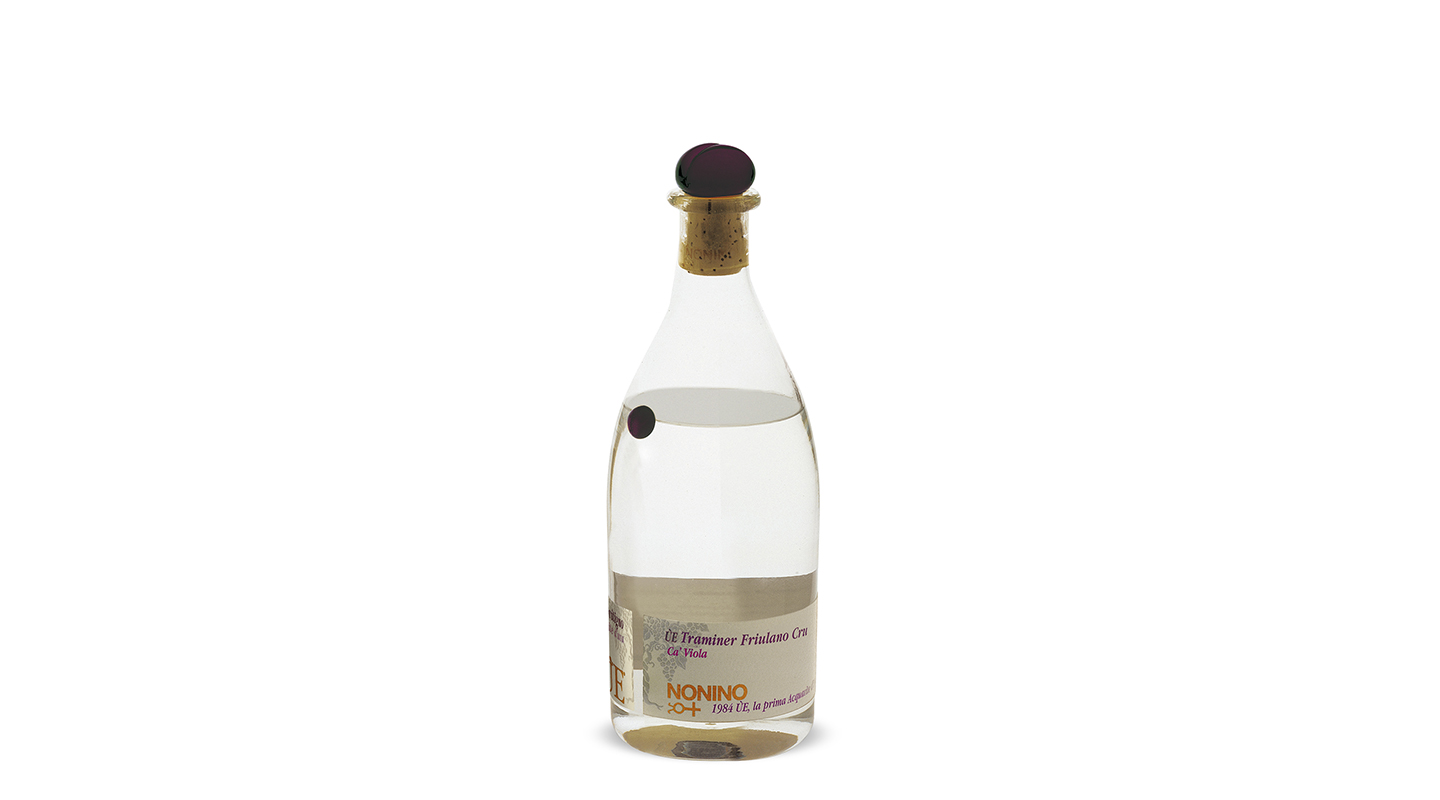 ÙE® Grape Distillate Cru Monovitigno® is obtained by distilling grapes selected according to the uniqueness of the vine and the area of production or Cru. @ The Grape Distillate combines within it the elegance of wine distillate and the character of the Grappa. ÙE / Grapes in the language of Friuli
27th November 1984: Benito and Giannola Nonino created the Grape Distillate ÙE® by distilling the skin, pulp and grape juice in a single operation. Ministerial Authorization for the production of Grape Distillate (D.M. 20.10.84) was granted following a specific request by the Noninos. @ The success of this distillate over the years has been such that it has persuaded Italian and foreign distillers to follow the Nonino model.
Primary Product

Traminer Cru grapes, Cà Viola, Friuli

Artisanal Distillation

Discontinuous with head and tail cutting, in copper steam stills.

Bottling

Manual in flying hand blown dated bottles, 500 e 700 ml. Level marker stopper in Murano glass, colored according to the vine variety.

Taste Sentation

It should be served at about 12°C in an icy open tulip shaped glass.

Tasting

Aromatic and delicate.

Primary Product
---
Selection of Traminergrapes Cru Cà Viola - Friuli grown at 500 meters from the sea, harvested fresh, perfectly ripe to keep intact the fragrances and flavors of the vine variety of origin.
Very limited, dated and numbered production, dependent on the individual year's harvest.
Fermentation
---
Under vacuum in stainless-steel tanks at controlled temperature, immediately followed by distillation in order to avoid harmful secondary fermentations.
Rest
---
From six months to a year in stainless steel tanks.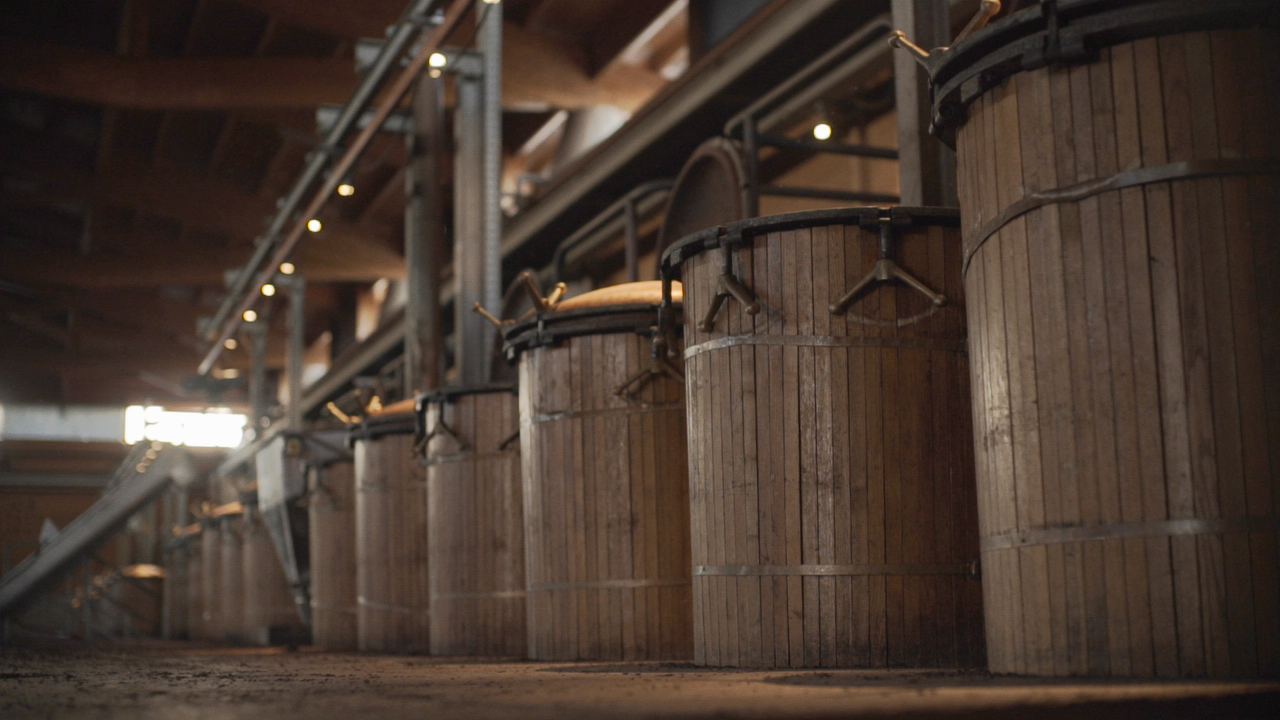 100% Distilled with artisanal method
---
Batch method with the removal of the heads and the tails in special artisanal batch steam stills created by Benito Nonino for the distillation of grapes. The distillation happens very slowly to allow the volatile components, responsible for the perfumes, a proper evaporation period and subsequent condensation, in order to keep intact the precious organoleptic characteristics of the chosen vines varieties.
Sensations
---
Delicate and aromatic with a perfume of roses,evoking scents of Muscat, blackcurrant leaves, grape jam being cooked on the stove and 'passito' wine from Pantelleria. @ It should be served at about 12° in an iced open tulip shaped glass. Before tasting, ÙE® Cru Monovitigno® Traminer should rest in the glass for some minutes: taking oxygen the fragrances are exalted and the nose-palate harmony is completed.
Combinations
---
It can be added to enhance all cream cakes, cream in general (both crème anglaise and whipped cream) and ice-cream. Excellent on a fresh fruit salad or in a sorbet.