Grappa
---
Vuisinâr® Riserva 24 months
---
Grappa from white and red grapes from Friuli, aged 24 months in small wild cherry casks. Sweet and soft.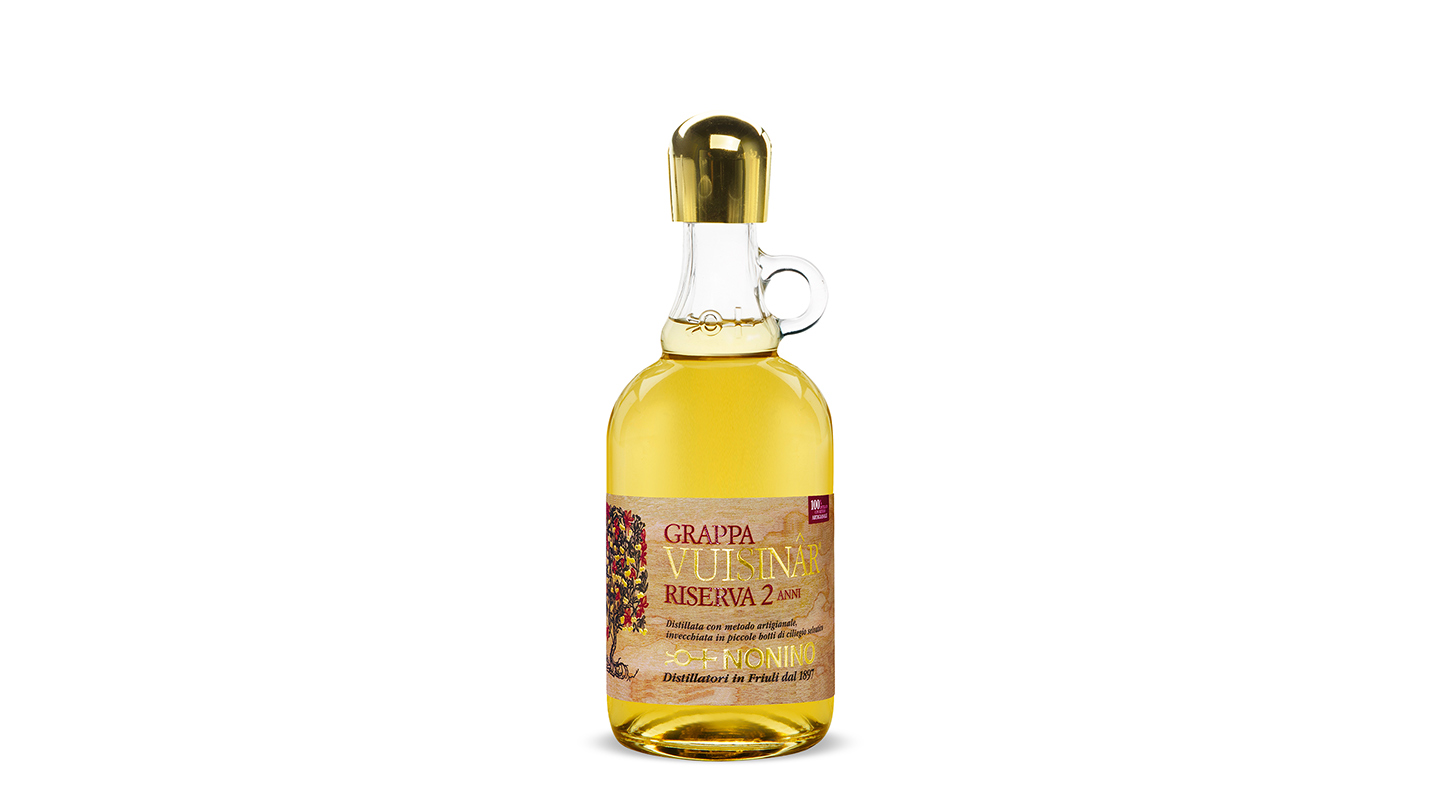 Obtained from carefully selected fresh pomace, distilled with artisanal method in copper batch steam stills, according to the ancient Nonino Family tradition.
The Nonino family personally takes care of the purchase of the primary product and follows the various phases of distillation to guarantee the maximum quality of Grappa.
Primary Product

Selected pomace, white and red, from the Grave and the Hills of Friuli.

Artisanal Distillation

Discontinuous with head and tail cutting, in copper steam stills.

Natural aging

Up to 3 years in small casks of wild Cherry Vuisinâr. 0% color additives

Bottling

Bottle in transparent glass 700 ml.

Taste Sentation

It should be served at room temperature in a wide balloon type glass.

Tasting

Elegant, sweet, soft and delicate.

Primary Product
---
Selected and destalked pomace, white and red, from the Grave and Colli del Friuli..

Production dependent on the individual year's harvest.
Fermentation
---
Under vacuum in stainless-steel tanks at controlled temperature, immediately
followed by distillation in order to avoid harmful secondary fermentations.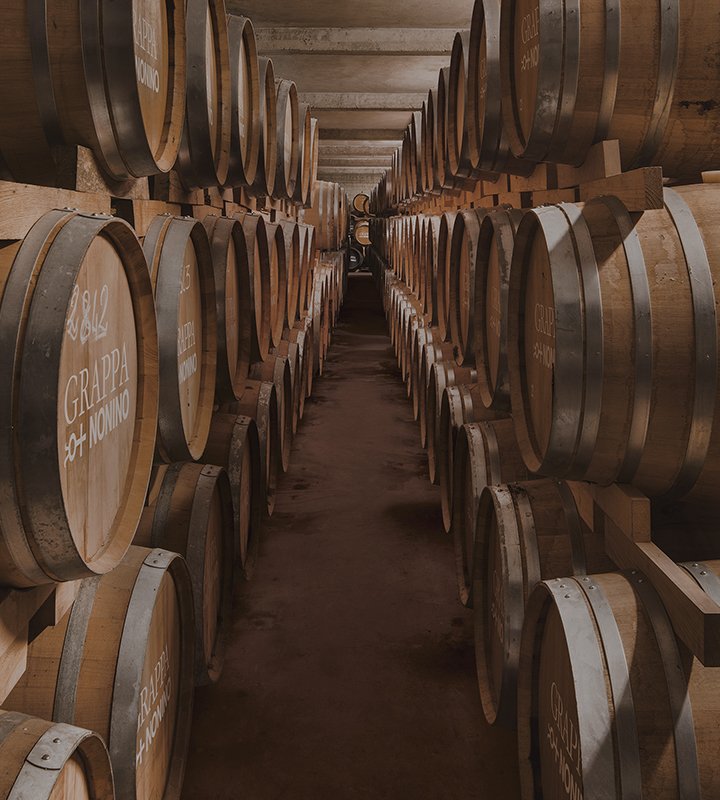 Natural Ageing
---
Up to three years in small casks of wild cherry vuisinâr, sweet wood, under seal and permanent surveillance by the Customs and Monopoly Agency. Bottled without color additives.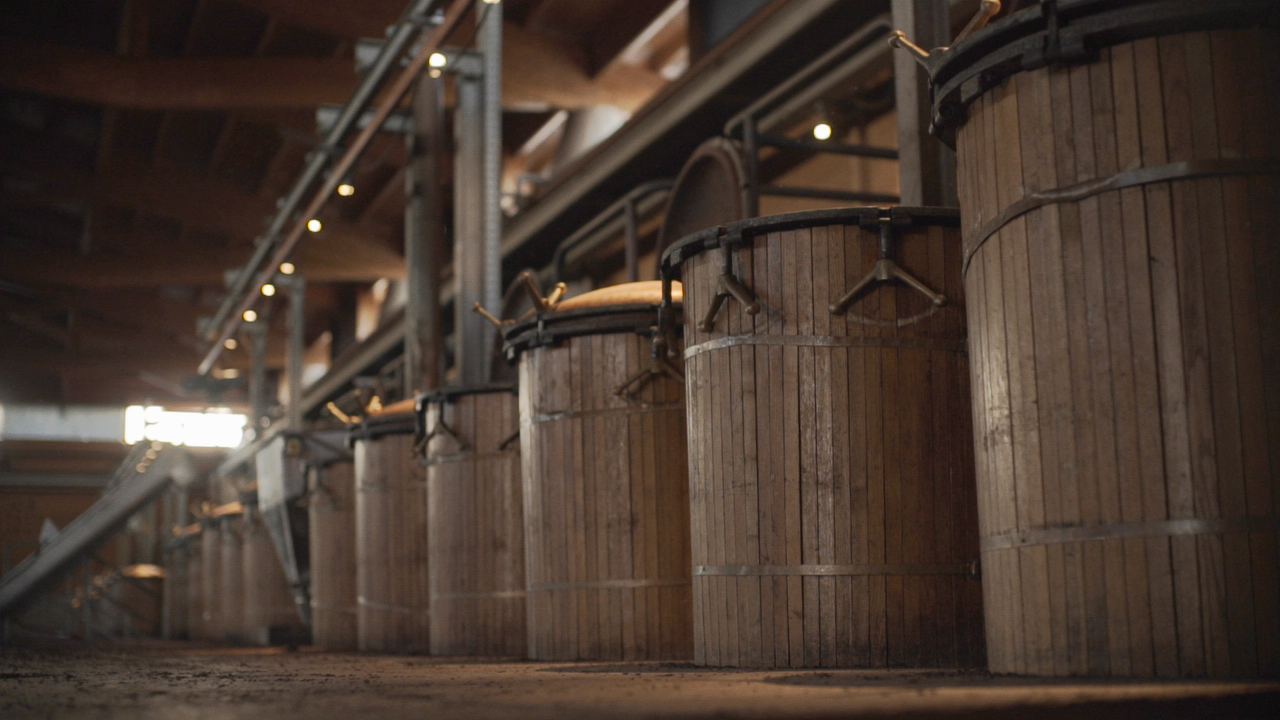 100% Distilled with artisanal method
---
Batch method in exclusive copper steam stills, the result of Benito Nonino's innovation and continuous research, which with the elimination of heads and tails allows the selection of the purest part of Grappa: the heart. @ Distillation takes place very slowly to allow the volatile components, responsible of the fragrances, a proper evaporation and the consequent condensation preserving the precious organoleptic characteristics of vine variety chosen.
Sensations
---
Slightly amber color for the ageing in wood. Elegant with a light scent of vanilla, characteristic of the wood.
It should be served at room temperature in a wide balloon type glass. Before tasting, Grappa should rest in the glass for some minutes: taking oxygen the fragrances are exalted and the nose-palate harmony is completed.
Combinations
---
Try it coupled with cheese, foie gras, chocolate, dry or cocoa based sweets; perfect if accompanied with a good cigar and to be savored with friends.