ÙE® l'Acquavite d'Uva
---
Riserva Nonino 14 Years
---
La Riserva 'dei Cent'anni' is a cuvée di ÙE® of different Monovitigni®, aged fourteen years, conceived to exalt the softness, the character and the refinement of this Distillate unique in the world. @ Very limited, dated and numbered production.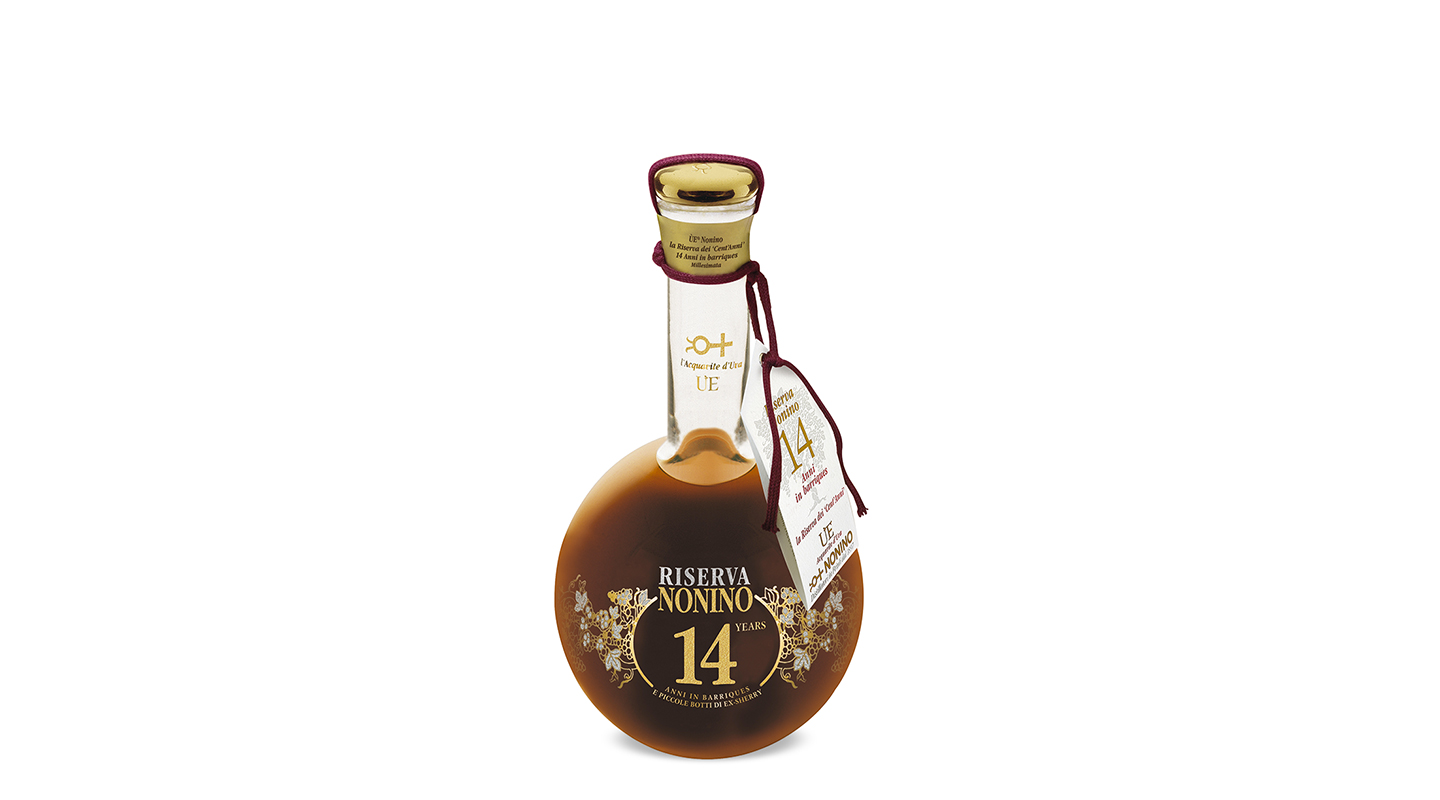 From 27th September 1998 onwards, to toast One Hundred Years of Distillation, the Nonino family take out of the Cellars of Cristina, Antonella and Elisabetta every year 4 barriques of ÙE® aged 14 years in barriques and Ex-Sherry small casks: ÙE® la Riserva 'dei Cent'anni'.
27th November 1984: Benito and Giannola Nonino created the Grape Distillate ÙE® by distilling the skin, pulp and grape juice in a single operation. Ministerial Authorization for the production of Grape Distillate (D.M. 20.10.84) was granted following a specific request by the Noninos. @ ÙE® the Grape Distillate combines within it the elegance of wine distillate and the character of the Grappa.
Primary Product

Grapes selected according to the variety chosen.

Artisanal Distillation

Discontinuous with head and tail cutting, in copper steam stills.

Natural aging

14 years in barriques. 0% color additives.

Bottling

Hand bottled in a flying hand blown phial 700 ml with 24 carat gold silk screen – dated and numbered. Metal stopper with 24 carat gold bath.

Taste Sentation

It should be served at room temperature in a wide balloon type glass.

Tasting

Warm, soft and round.

Primary Product
---
Grapes selected according to the variety chosen and hand harvested, perfectly ripe to keep intact the fragrances and flavors of the vine variety of origin.

Very limited, dated and numbered production.
Fermentation
---
Under vacuum in stainless-steel tanks at controlled temperature, immediately
followed by distillation in order to avoid harmful secondary fermentations.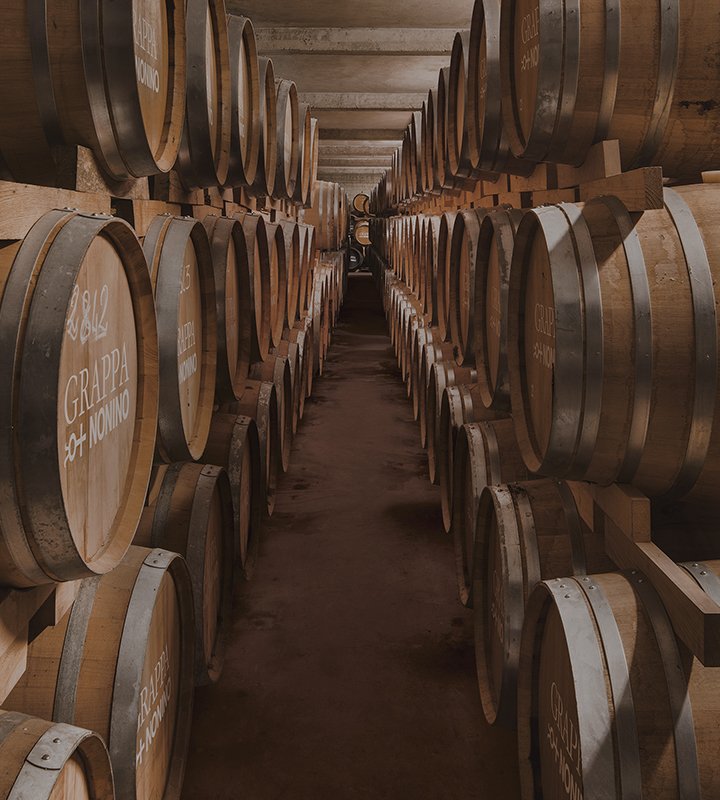 Natural Ageing
---
put in Nevers, Limousin and Grésigne barriques on
3rd September 1998. @ Drawn on 14th June 2013. @ 1,374 flasks 700 ml, bottled without color additives.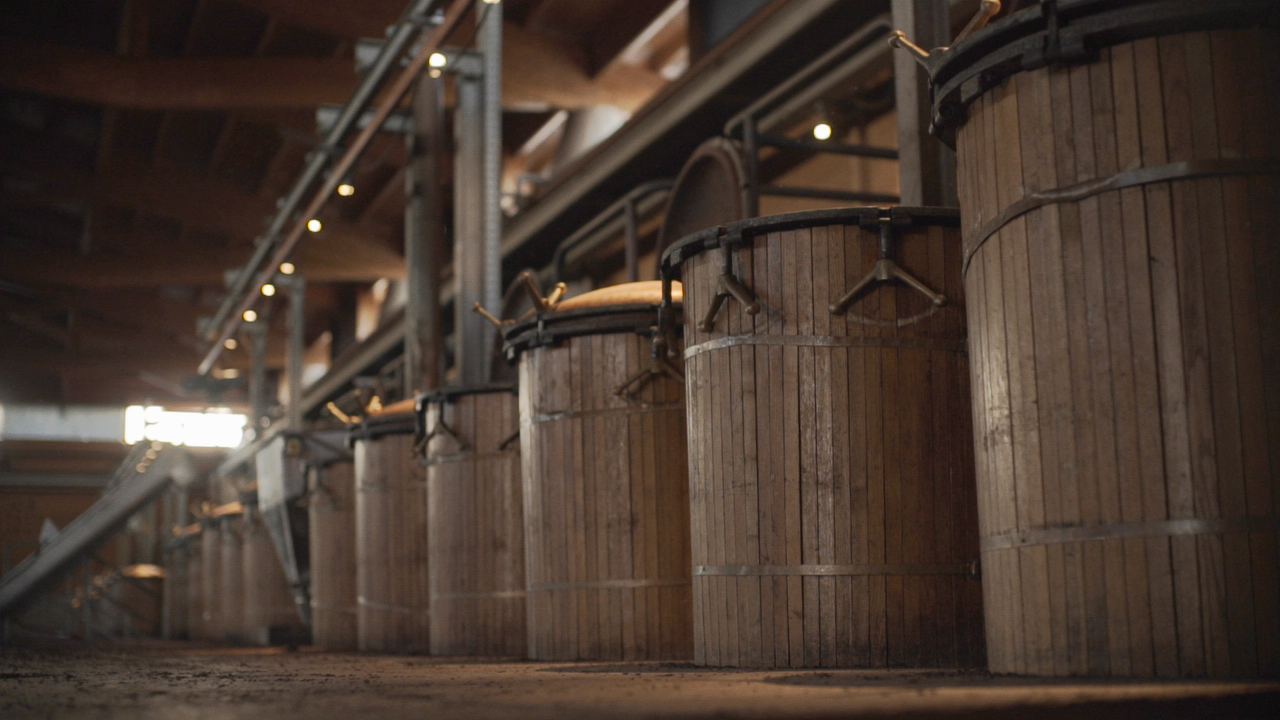 100% Distilled with artisanal method
---
Batch method with the removal of the heads and the tails in special artisanal batch steam stills created by Benito Nonino for the distillation of grapes. The distillation happens very slowly to allow the volatile components, responsible for the perfumes, a proper evaporation period and subsequent condensation, in order to keep intact the precious organoleptic characteristics of the chosen vines varieties.
Sensations
---
Visual sensation – Intense amber color, clear and inviting.
Olfactory Sensation – Soft, lively and complete with nuances of spices, saffron, cinnamon, curry, nutmeg, and the
fragrance of dried fruit and just shelled almonds – very persistent.
Tasting Sensation – Clear confirmation of the aromatic nuances. Warm, soft, round, persistent and velvety.
Combinations
---
Elegant and rich of personality ÙE® la Riserva 'dei Cent'anni' is particularly suitable after
dinner. It is an active companion while reading as well as during conversation or in the
moments of meditation, ideal if accompanied to cigars or dark chocolate.