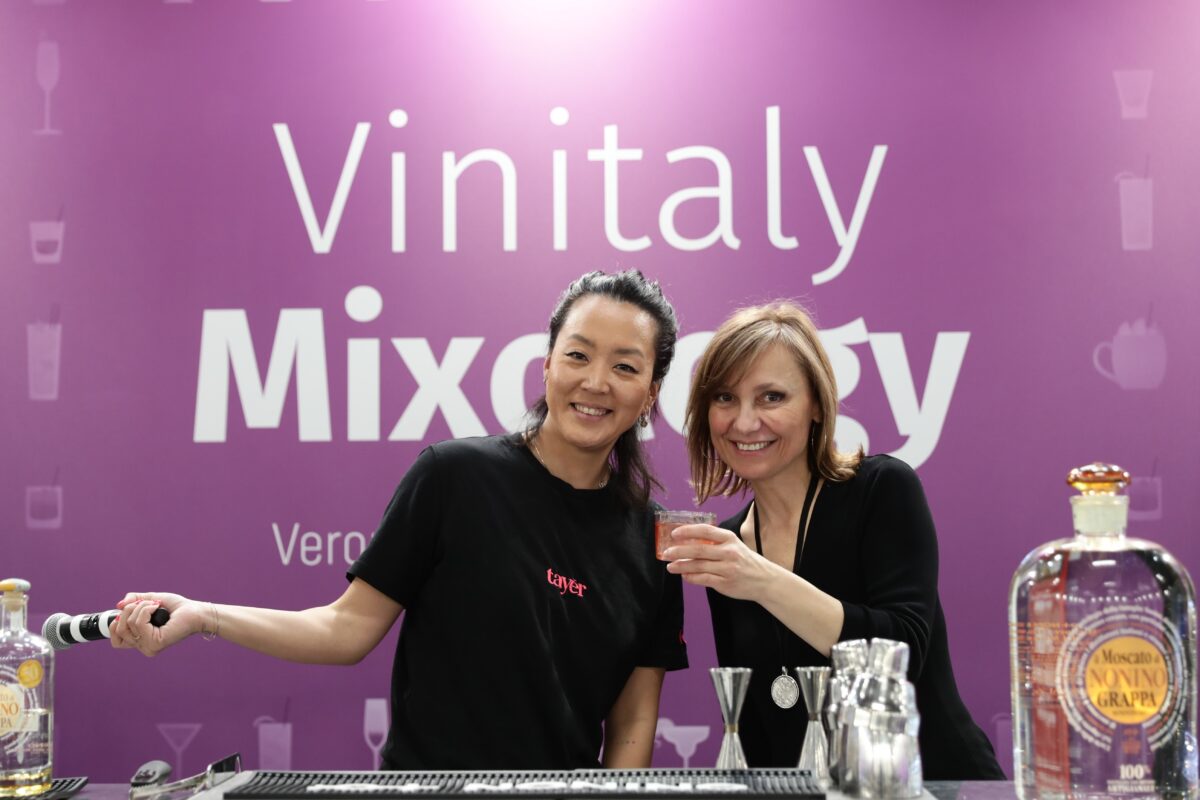 Monica Berg tips on how to #BEBRAVEMIXGRAPPA
On the occasion of the Vinitaly Monica Berg, the most influential bartender in the world of international mixology told how, in mixing, Grappa Nonino is an ode to rediscovering one's roots, the true essence of things and the courage to break the schemes!
We are happy to share with you the teachings of the star of international mixology for #BEBRAVEMIXGRAPPA!
1) Enhance what is in the bottle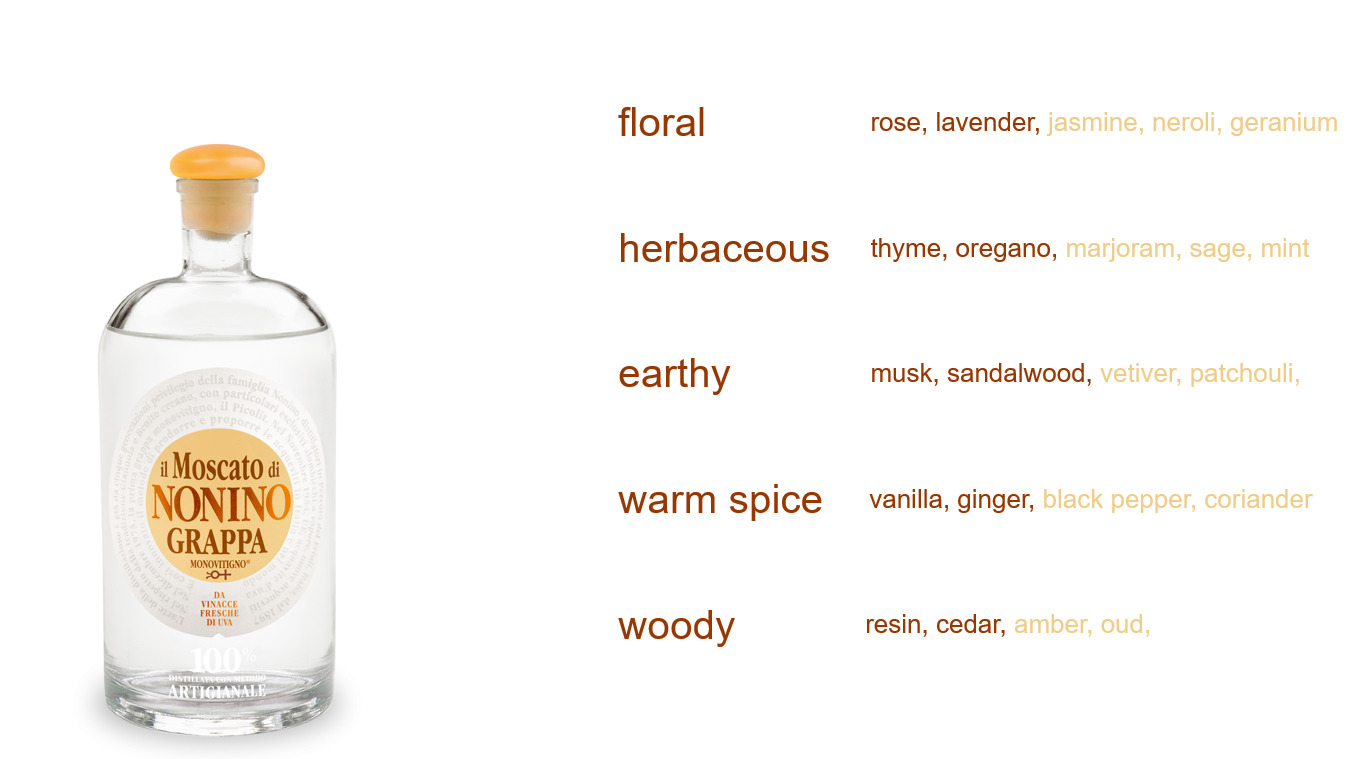 Cocktails were initially created to disguise the taste of poor quality distillates with sugar and flavorings, today, the quality of the products we can work with has enabled a completely different approach to mixing: celebrating the ingredients, enhancing what is inside the bottle.The advice is to have the courage to be essential and enhance what is already there, and there is only one way to do it: to know intimately and be able to tell the story of the distillate you use.
As a first step when creating a cocktail you have to taste the star distillate and ask yourself, what flavors do I smell? Until you can name what you smell, it is impossible to work with a product in a meaningful way that makes sense. The goal is for the cocktail to be delicious and respectful of the ingredients you use.
What better way to get people to know and love Grappa than offering it in a cocktail?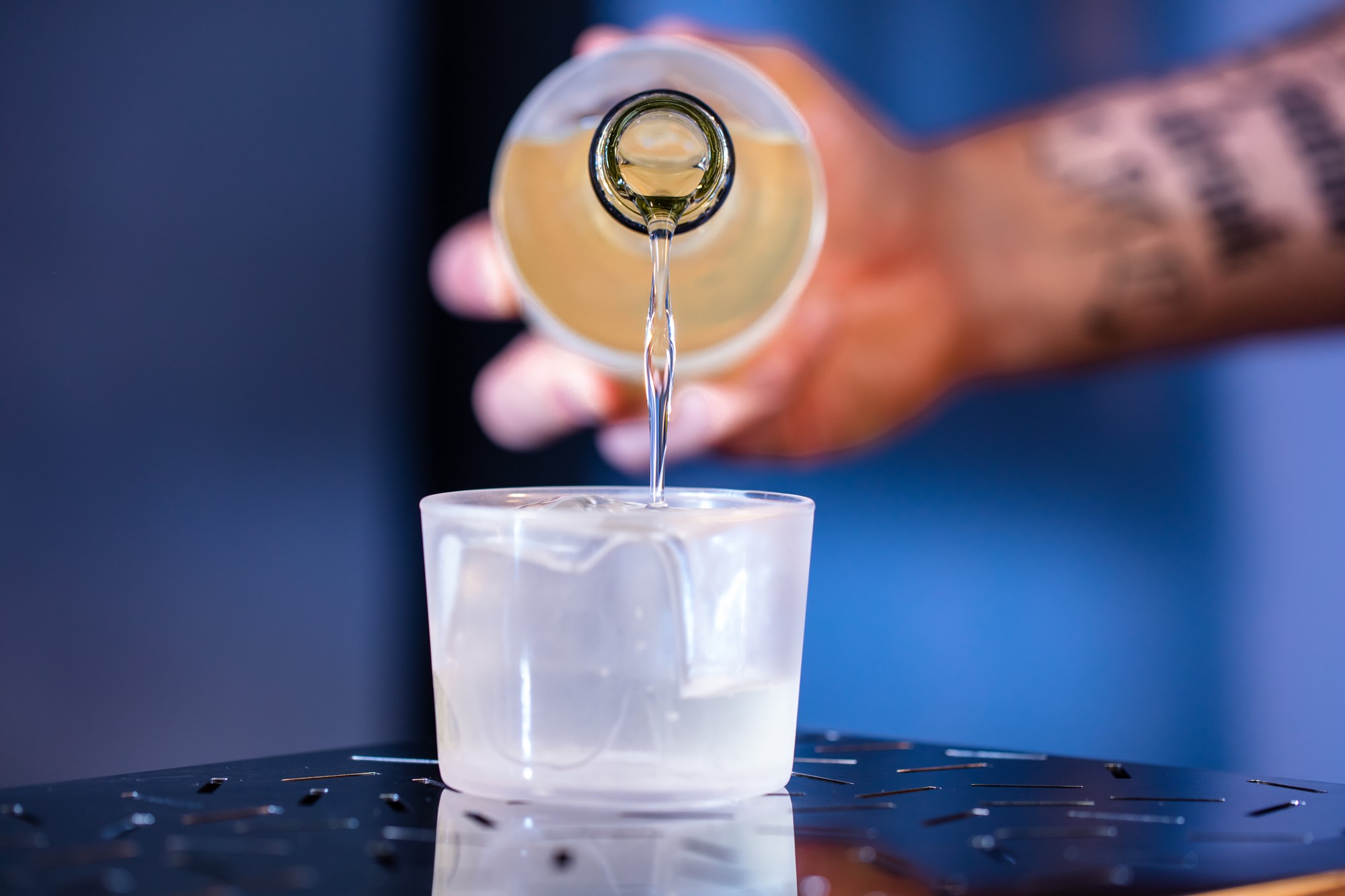 Jasmine Gimlet
This cocktail is a twist of the Gimlet, which enhances the Star of the drink, Grappa Nonino Monovitigno® Moscato, making it accessible to a wider audience. It is a kind of "gradual presentation" that allows you to appreciate its flavor profile at a more delicate alcoholic content.
Cocktail recipe
2) Do you want to be a leader?
Don't just follow the trends! 
We are often too blind to see the beauty around us because we are too busy chasing what is different, what is new, what is foreign, forgetting to celebrate what is around us. Only by rediscovering our tradition, our flavors, our ingredients, we can redefine how we will drink in the future and save local products from disappearing.
If you just follow trends you can never take the role of a guide to be a leader you have to find your own way, rediscovering products that are part of your history, choosing paths that have never been walked. This is the heart reason behind the masterclass, to celebrate the 50th anniversary of the creation of Nonino Monovitigno® and to demonstrate the versatility of Grappa, the quintessential Italian distillate, in blending.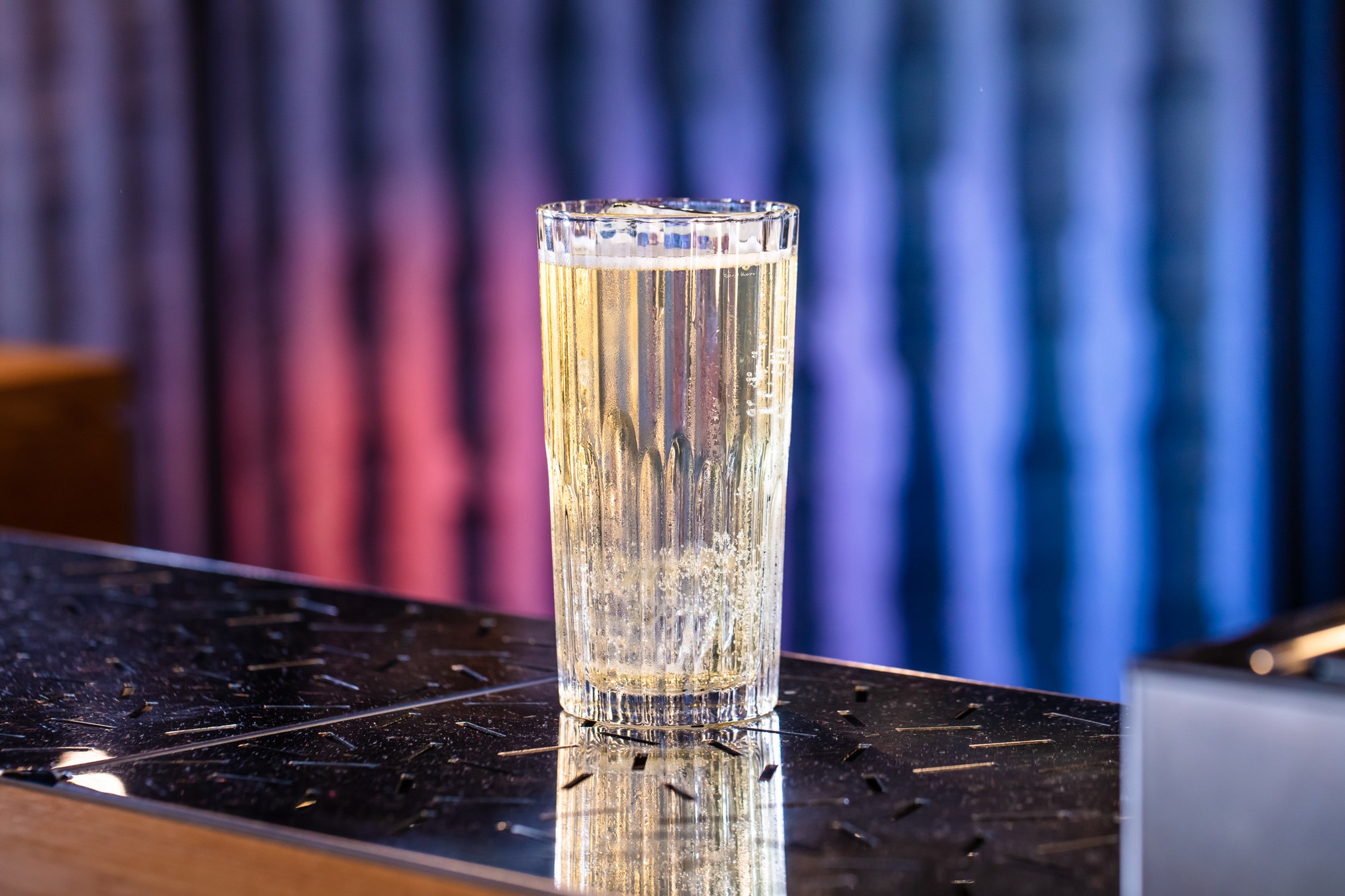 Italiano
This cocktail is a twist with Grappa Nonino Monovitigno® Moscato of the Chilcano, very popular in Peru, a highball cocktail based on Peruvian Pisco. It is very fresh, light, and "smashable", it makes you want to drink it in one sip; in the Tayer bar in London it keeps going fast.
Cocktail recipe
3) First learn the rules then break them
When looking at the world of Mixology, experts have identified 7 categories (Punch, Milk Punch, Sling, Cocktail, Sour, Cobbler, and Highball) that sum up all types of drinks. After studying, learning the DNA of these drinks and developing one's palate, you can ask yourself: do I want to follow the historical recipe or make a delicious cocktail?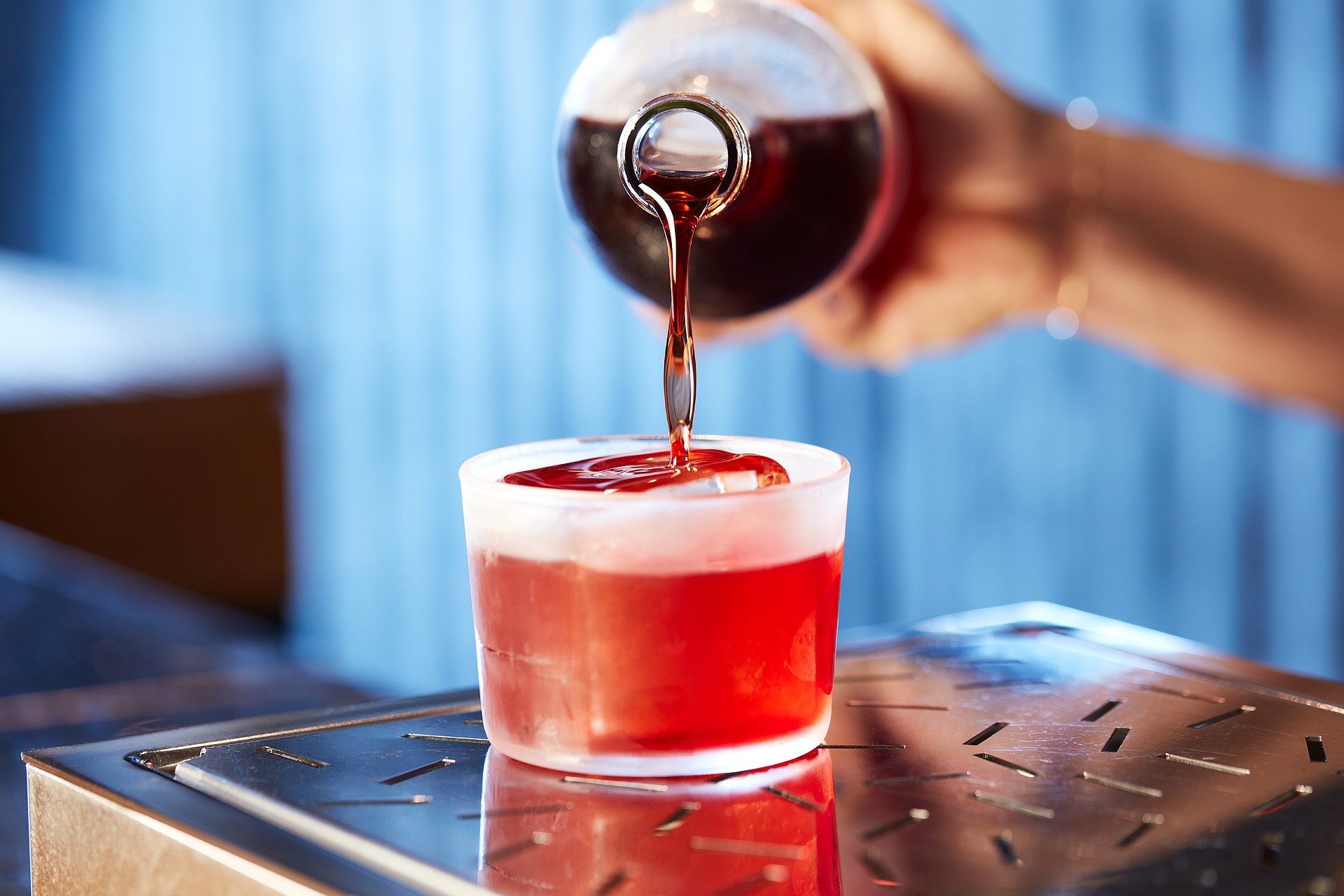 Chinotto Negroni
If you stop thinking of the Negroni as an equal parts drink with gin, bitter and vermouth, and instead you start seeing it as an alcoholic, rich, bitter sweet cocktail on the rocks, then a Negroni can become many things, giving endless new possibilities to both the bartender and also the reason… And who could ever come to Italy and not want to try a Negroni with Grappa Nonino so that with its ingredients represents all that is Italy itself?
Cocktail recipe
#BEBRAVEMIXGRAPPA
#BEBRAVEMIXGRAPPA is a movement born, with the aim of raising awareness of the versatility of Grappa in mixing. Since 2007 Antonella Nonino devoted herself to making Grappa appreciated in the world of mixology. Over the years more and more Italian and international bartenders have been inspired by creating wonderful cocktails with Grappa as their protagonist.
#DrinkResponsibly
#TheGrappaEvolution